Caroline Adamy
Collection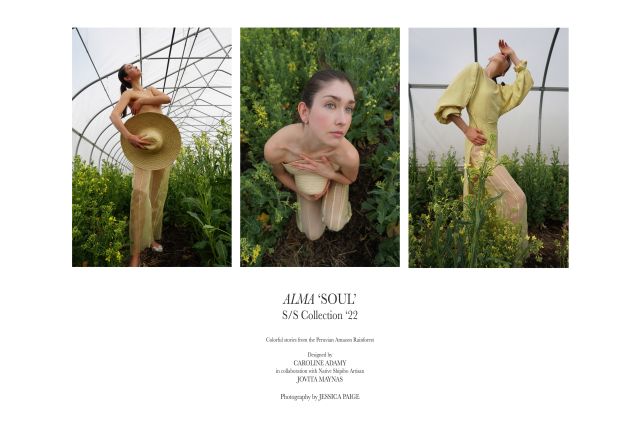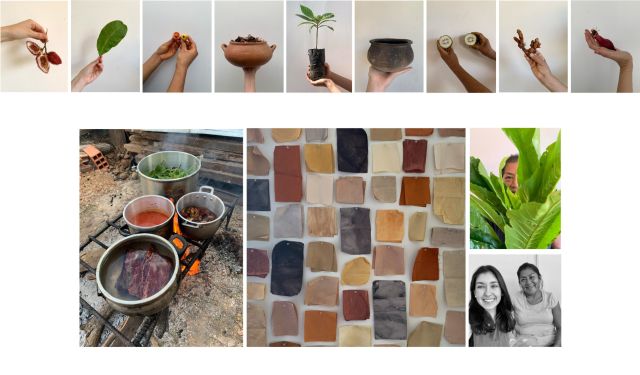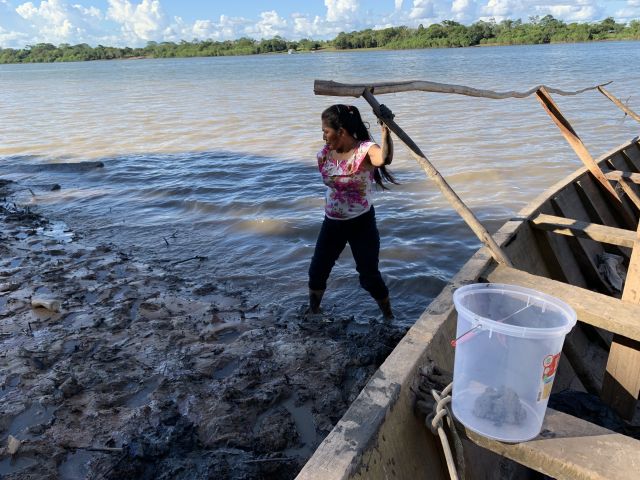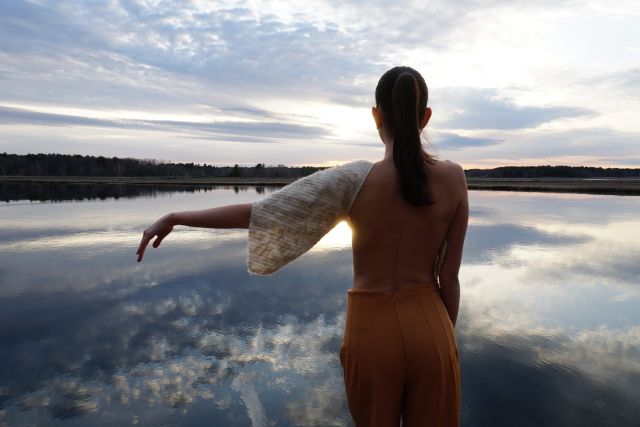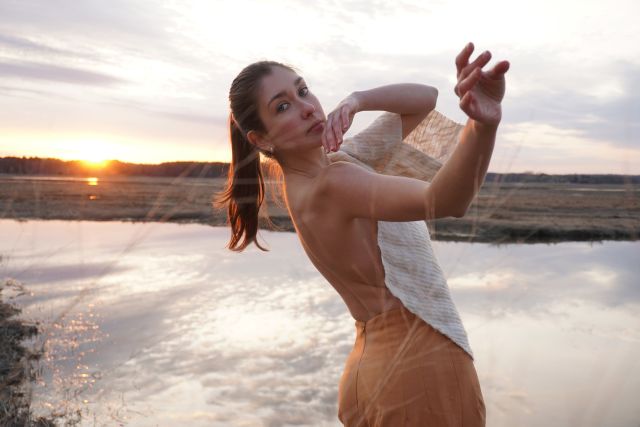 ABOUT THE COLLECTION
Jovita Maynas is a dear friend I had the pleasure of meeting during my first trip to Pucallpa in 2018. She is a strong, passionate and loving mother. As well as a talented artisan in the Shipibo Community. Her specialties include Natural Dyeing, Textile Painting, Embroidery, Beading, and ceramics.

During one of my visits to Pucallpa, Jovita took me to a river to collect a special mud that is traditionally used to draw on textiles. Before collecting it she said grace, asked for permission and promised only to take what was necessary. Her humility, respect for nature, and grace are what inspired this collection.

When using natural dyes, each plant has a voice of their own. Some are delicate, others are temperamental, and some are always a surprise . It's magic seeing them speek through the threads and you learn to love them for who they are.

Most importantly, Alma, which means 'soul' in Spanish is a collection dedicated to some of the most influential women in my life. The plants I worked with have uniquely divine characteristics that reminded me of them and I wanted to create clothing that represented their essence.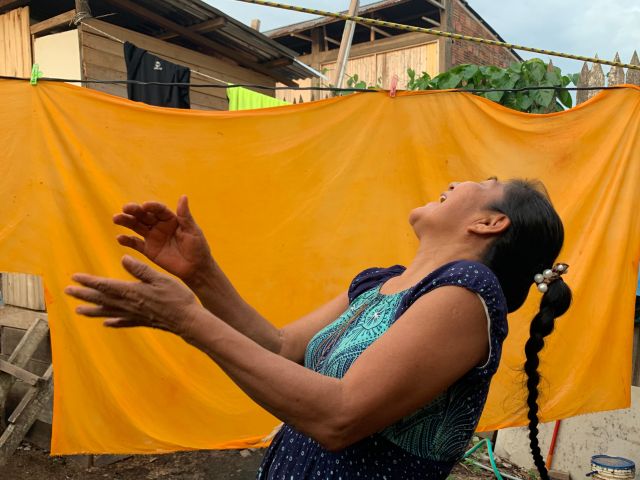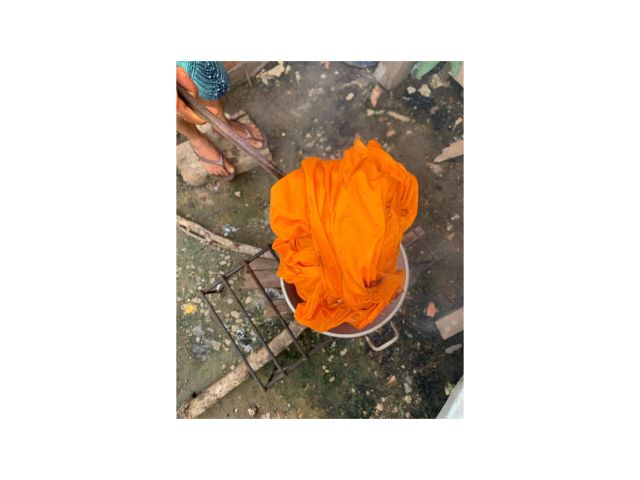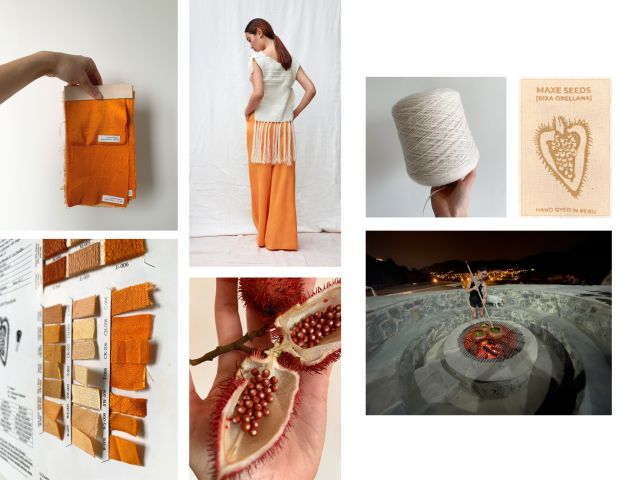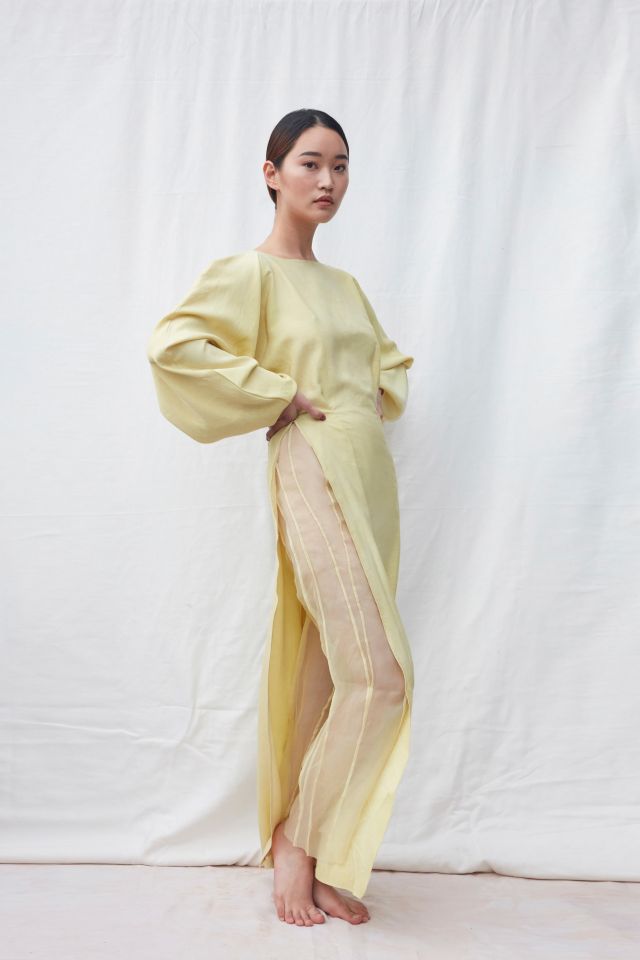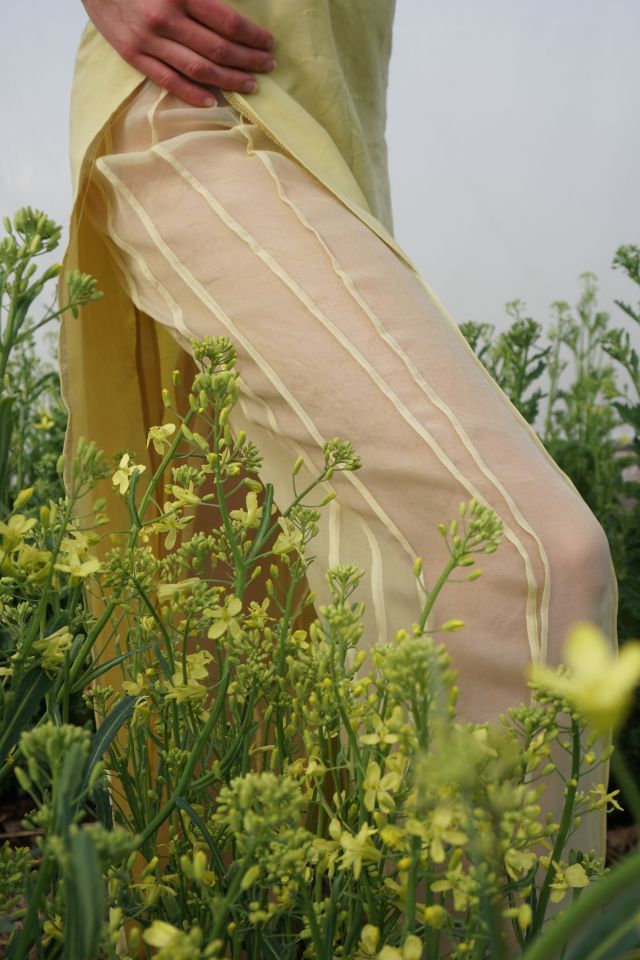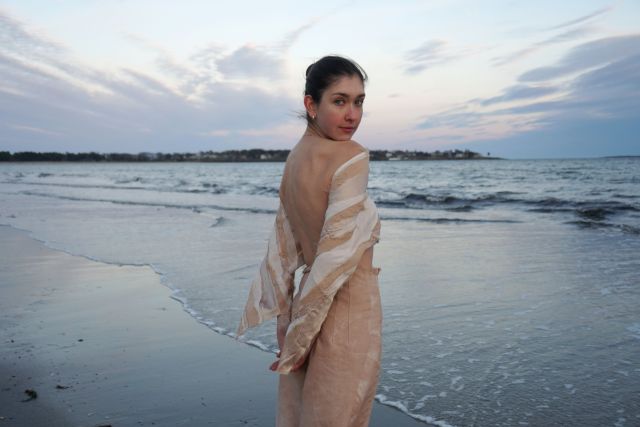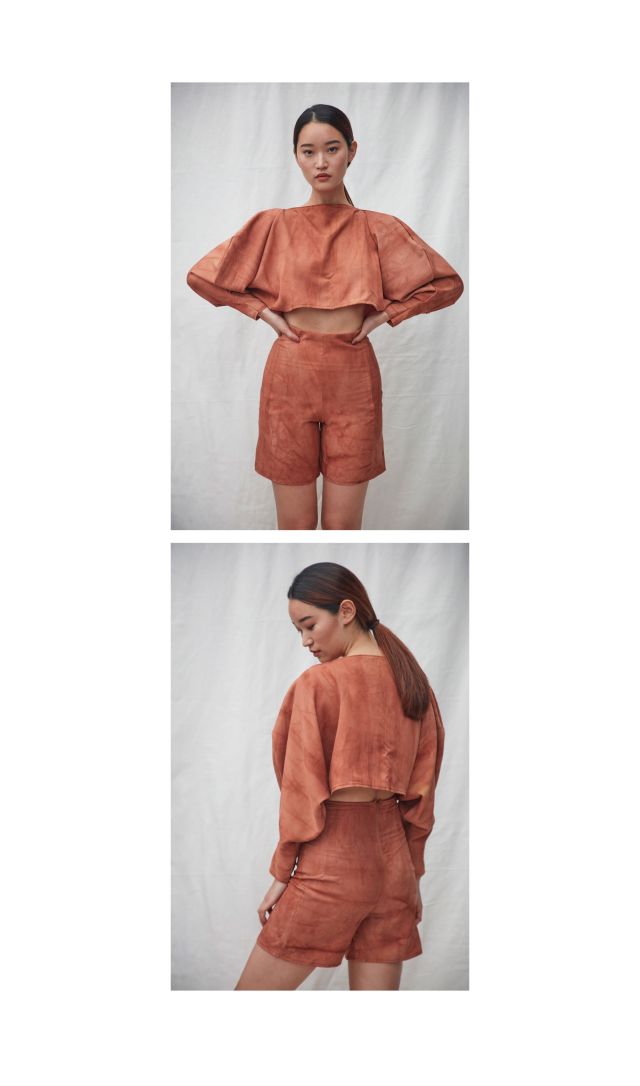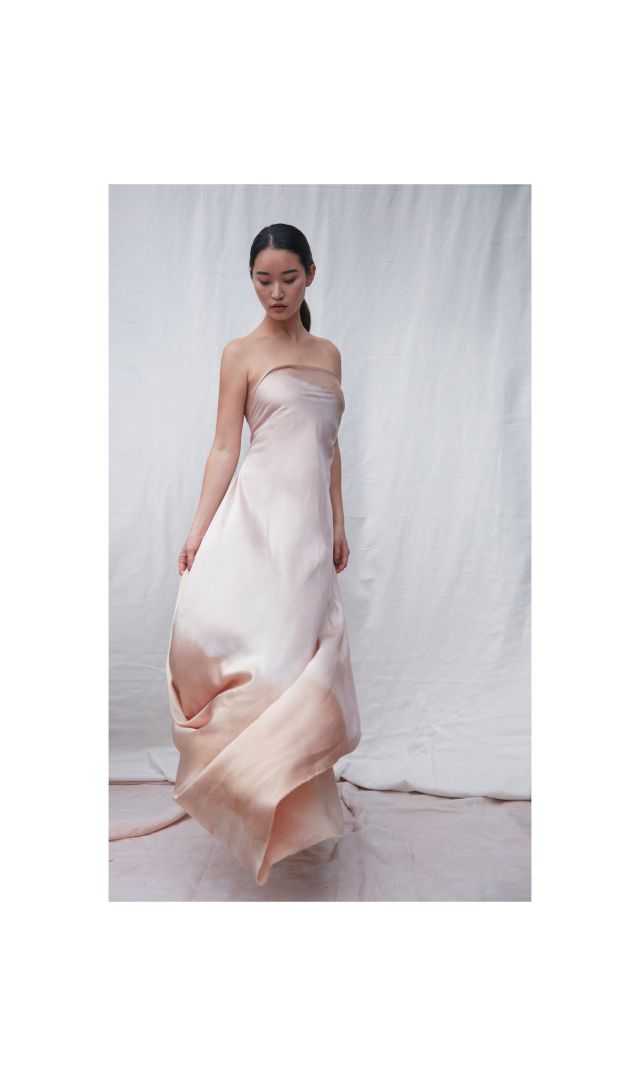 THE BIRTH OF TIGRILO SWIM
This project was born from love but also from a place of struggle. Given that I had been working with Jovita Maynas over the course of the last 4 years, when covid-19 spread to every corner of the globe, it was evident that the financial situation of artisans around Peru was greatly affected by the lack of tourism. Not to mention to lack of access to healthcare. Unfortunetly this wasn't new, but the severity of the situation made this a pressing matter. We needed to design a model that was more reliable.

My sister Emily, Jovita, and I had to find a balanced alternative that intertwined ancient craftsmanship and technology.
I have been designing swimsiuts since I was 15 and noticed there weren't many swimwear brands in Peru that were environmentally conscious or celebrated our Peruvian heritage. After extensive market and supply-chain research, we decided creating Tigrilo would be a perfect opportunity for Jovita to showcase her talent in places far away from the Amazon Rainforest, earn a steady income, and contribute to reducing plastic waste via turning PET bottles into fabric. Not to mention creating awareness and celebrating Peru's cultural diversity.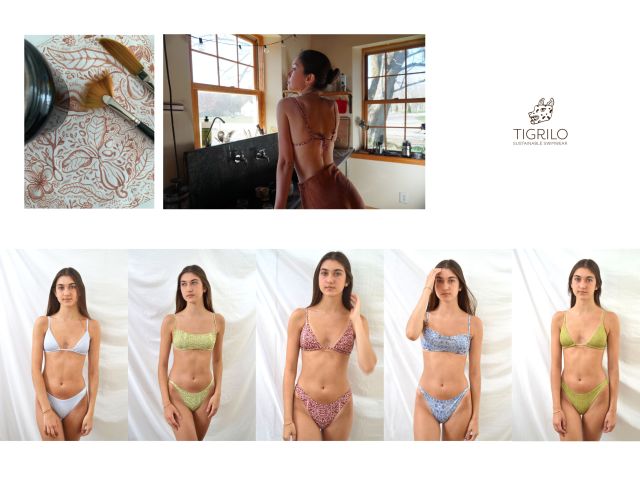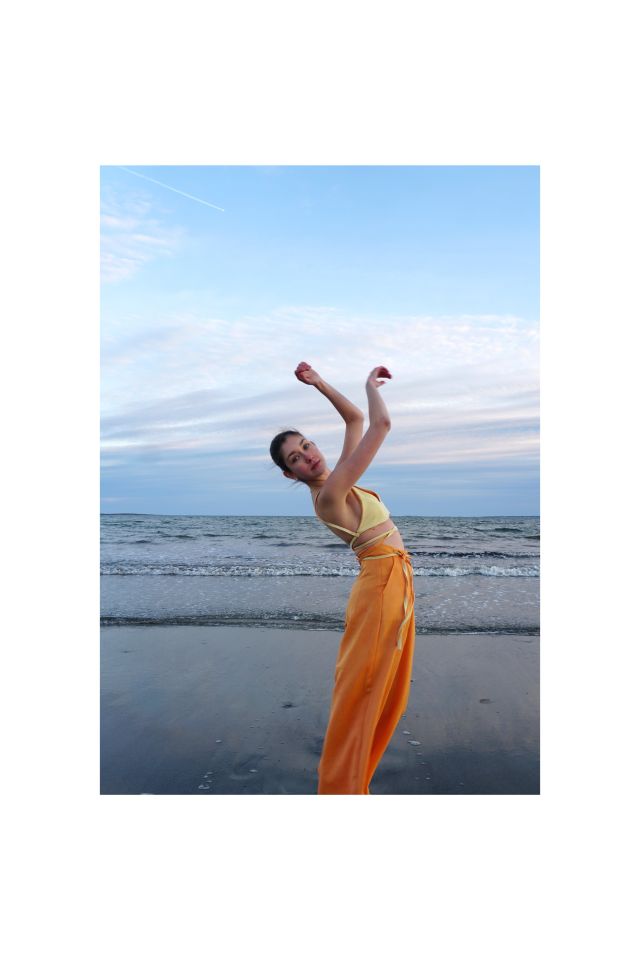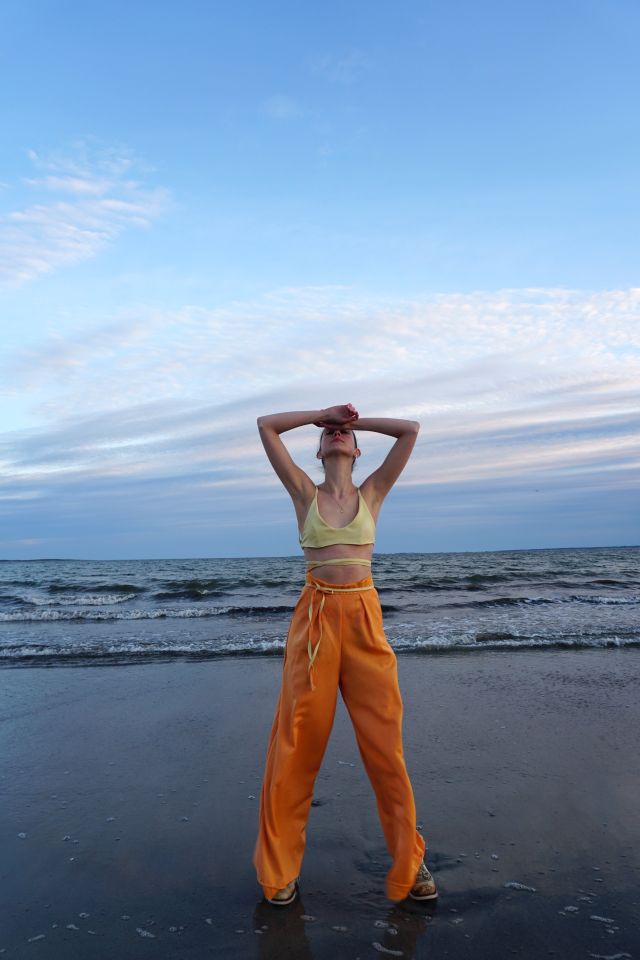 A CIRCULAR SUPPLY CHAIN
As a designer, I know that addressing sustainability can be overwhelming and may feel like hitting a wall. There are multiple factors to consider and you are required to put them on a balance.  Oftentimes  the most sustainable option is either painfully expensive or doesn't match our creative ambitions. But I also love a good challenge and I want to help bridge that gap as a textile designer and entrepreneur.
My goal is to understand every aspect of the supply chain in as much detail as possible. I'm a true believer that with discipline and knowledge comes freedom. This principle led me to spend the last 4 years studying ancestral practices from the Shipibo Community in the Peruvian Amazon Rainforest. All of my fabrics (aside from the swimsuits) are made with natural fibers, dyed by hand with fresh natural dyes, and were developed without heavy metals. 

This is a collection that came from the soil and can go back.
Bio
Caroline is a Peruvian-American Designer who lives, breathes, and dances to the beat of her Latin Roots. She is passionate about developing sustainable business models in remote communities around Peru that will not only improve the living conditions of the population, but celebrate and encourage the passing down of ancient craftsmanship from generation to generation. Her focus is currently set on textile design, specifically the study of Natural Dyes from the Amazon Rainforest as well as from waste generated in Peru's fastly growing agriculture sector.
In adition to Fashion, Caroline has experience and deeply enjoys Illustration, graphic, packaging, branding and product design.
In February 2022, Caroline Launched Tigrilo Swim, a swimwear brand designed in collaboration with Shipibo artisan, Jovita Maynas made from recycled plastic from the ocean.