Enya Hung
Collection
"EPHEMERAL DELICACY"
"Ephemeral Delicacy" is a knit-based collection that takes inspiration from traditional Japanese aesthetic, a world view centered on the acceptance of transience and imperfection in nature. By focusing the mind on the exquisite transient beauty to be found in all things impermanent through the practice of knitting, all knit pieces are knitted spontaneously to be imperfect.
Celebrating the strength, elegance, the universe, single-mindedness, the state of mind of creation, and the acceptance of imperfection as perfect through the silhouettes, patterns, and textures of every garment in the collection.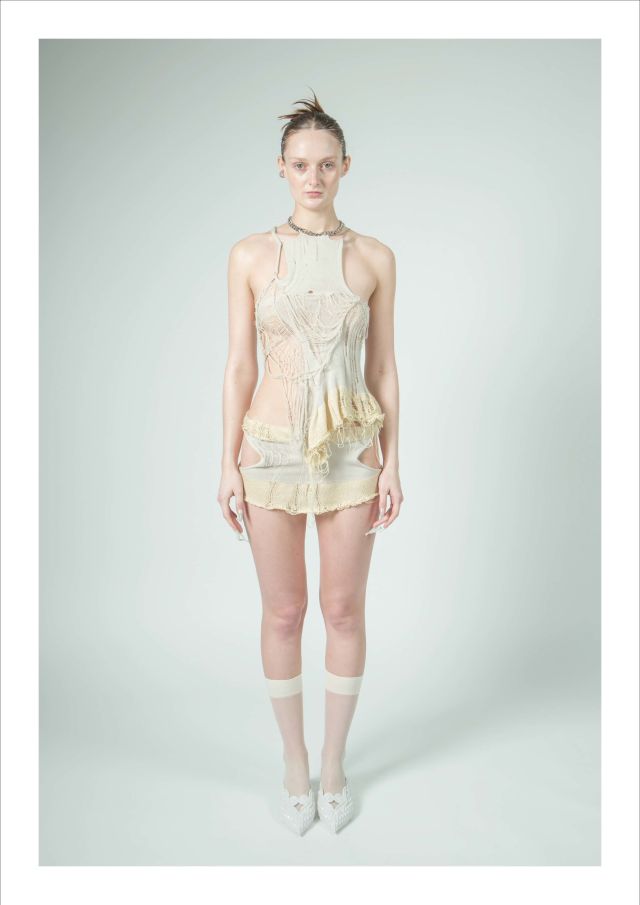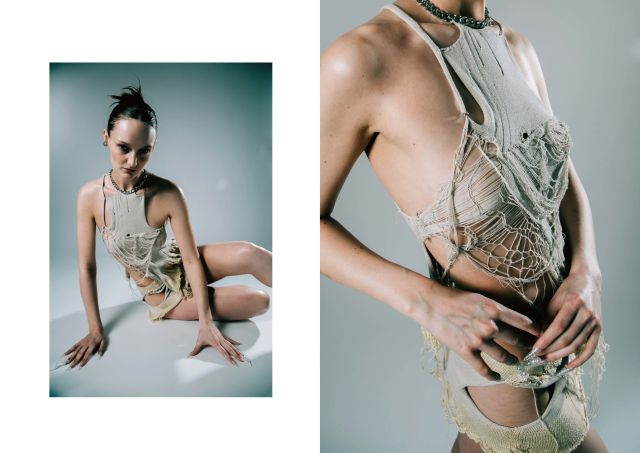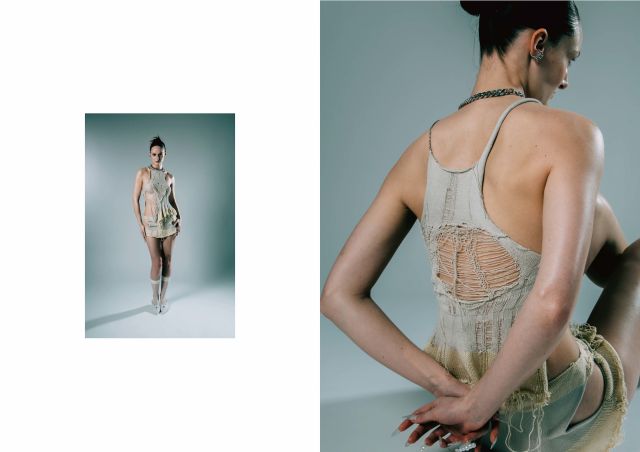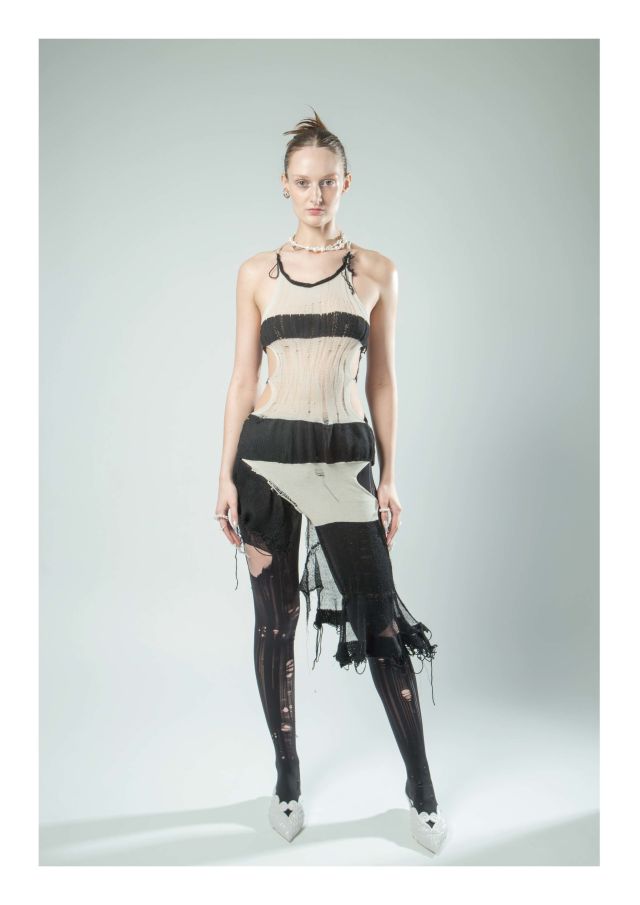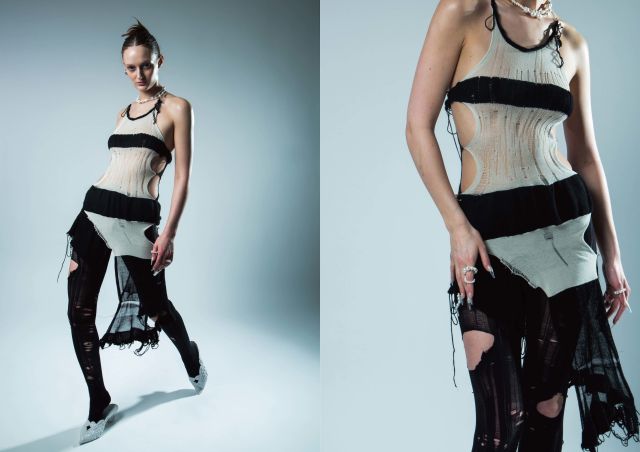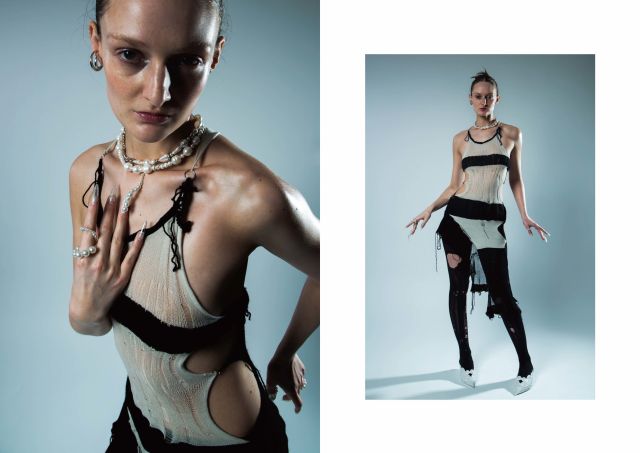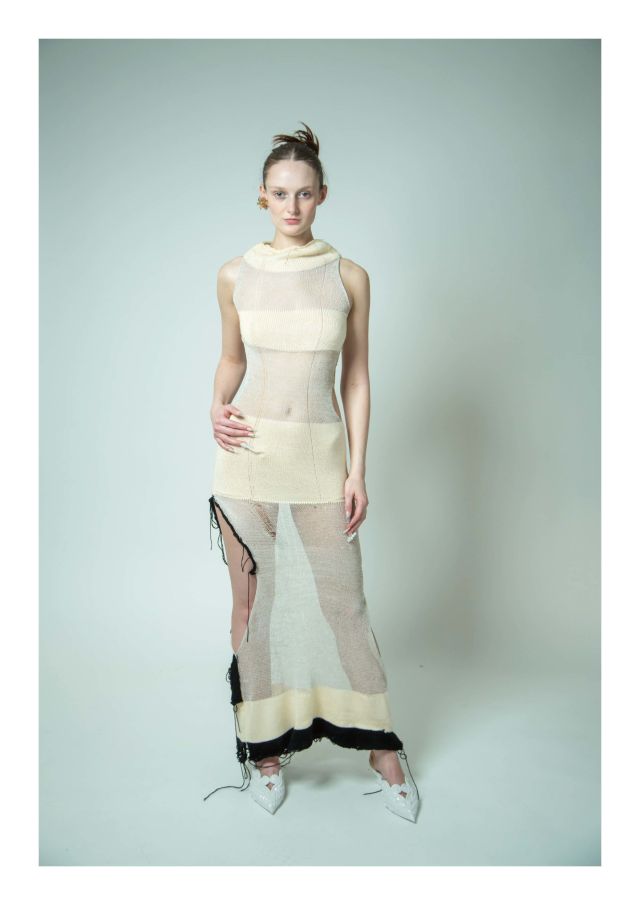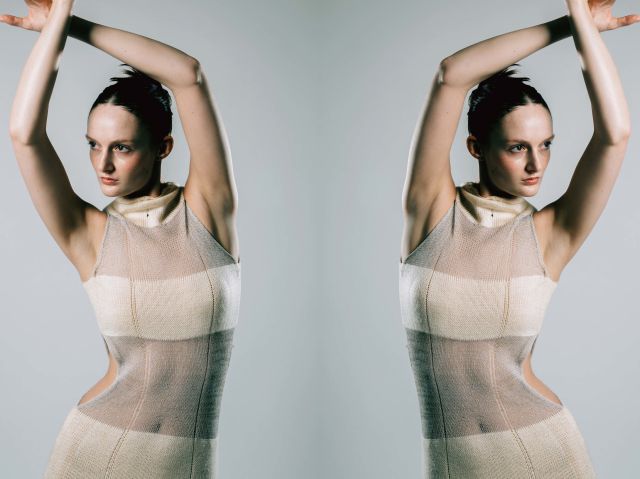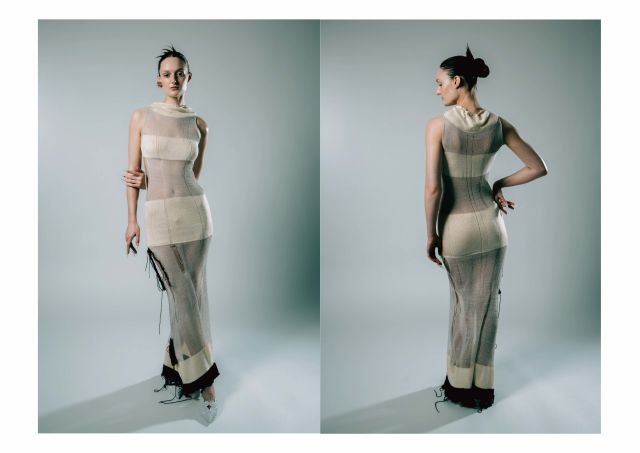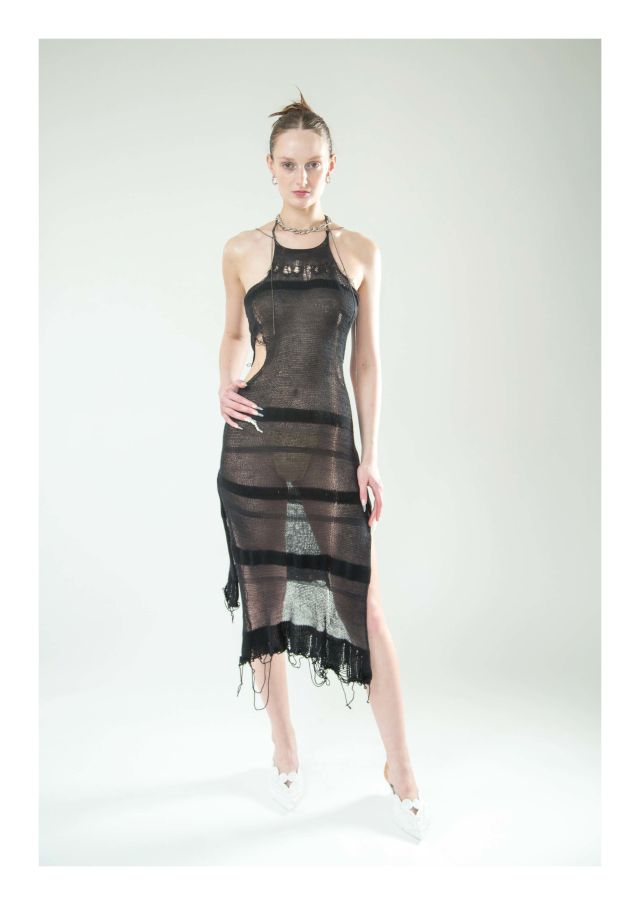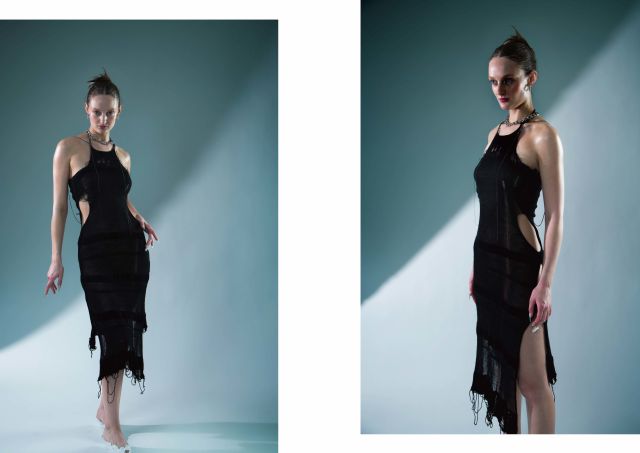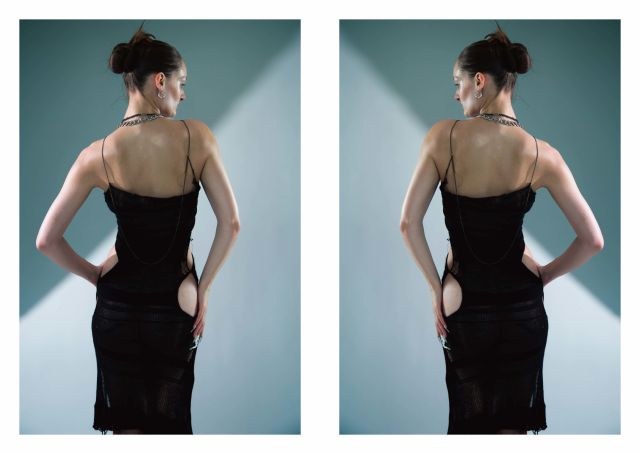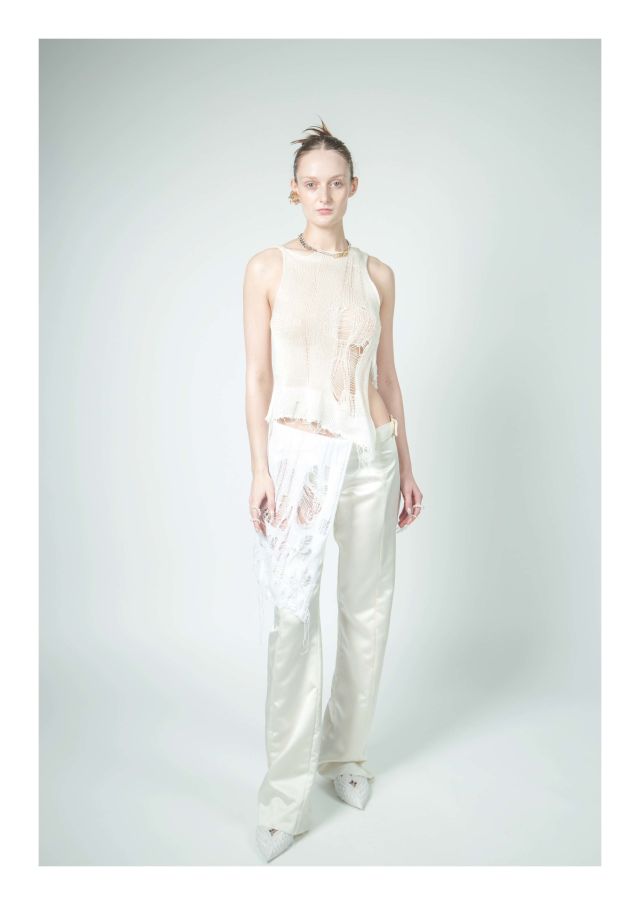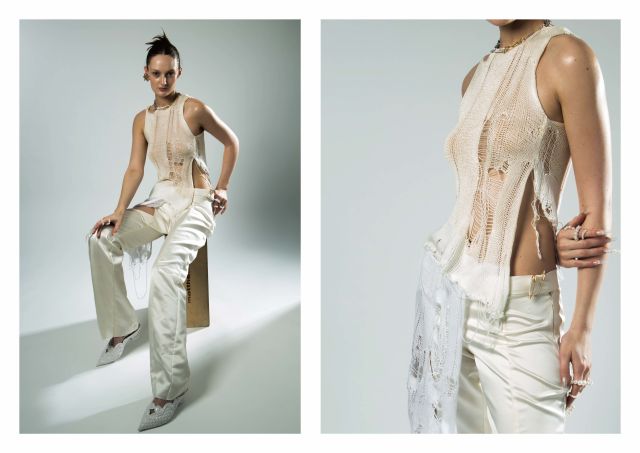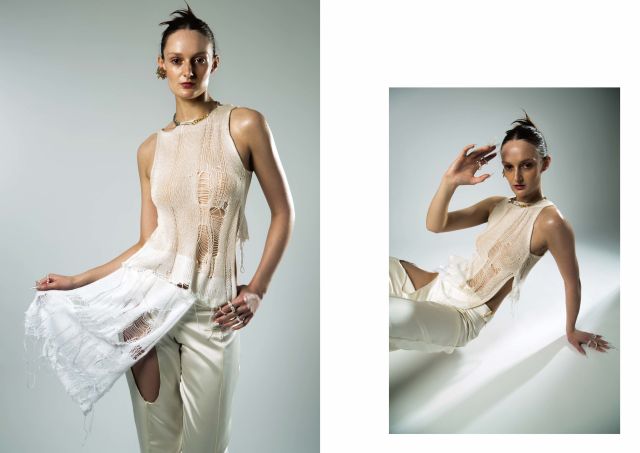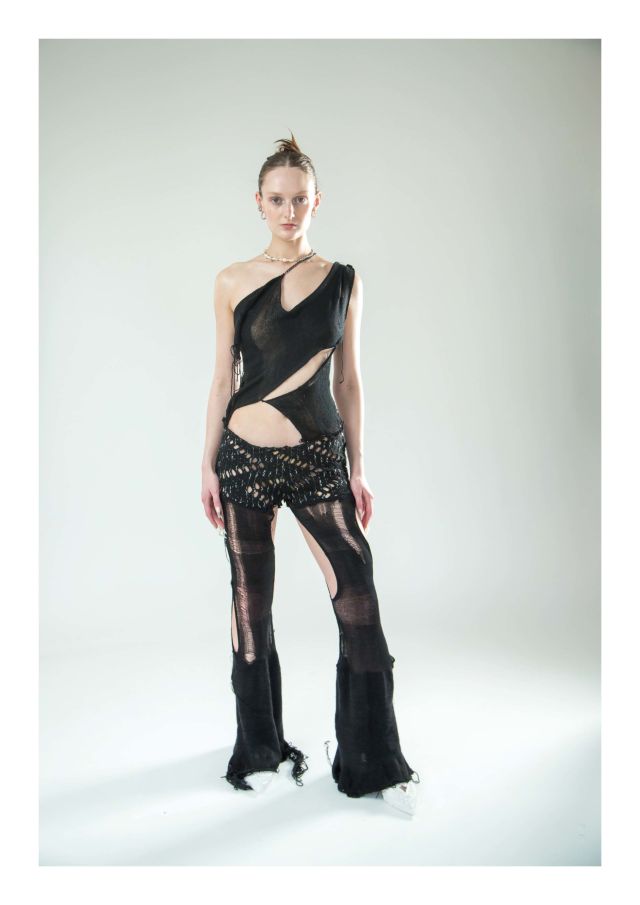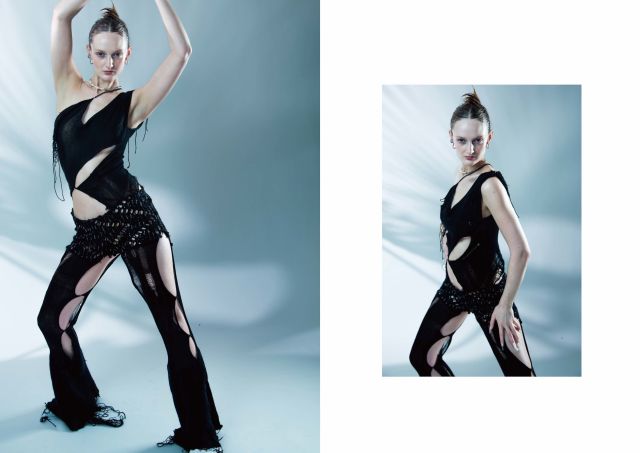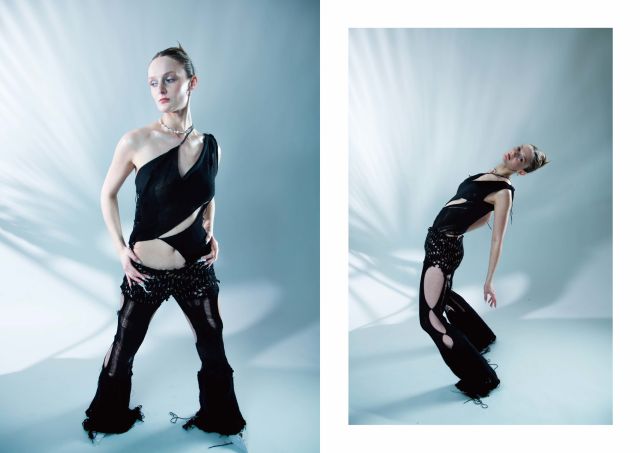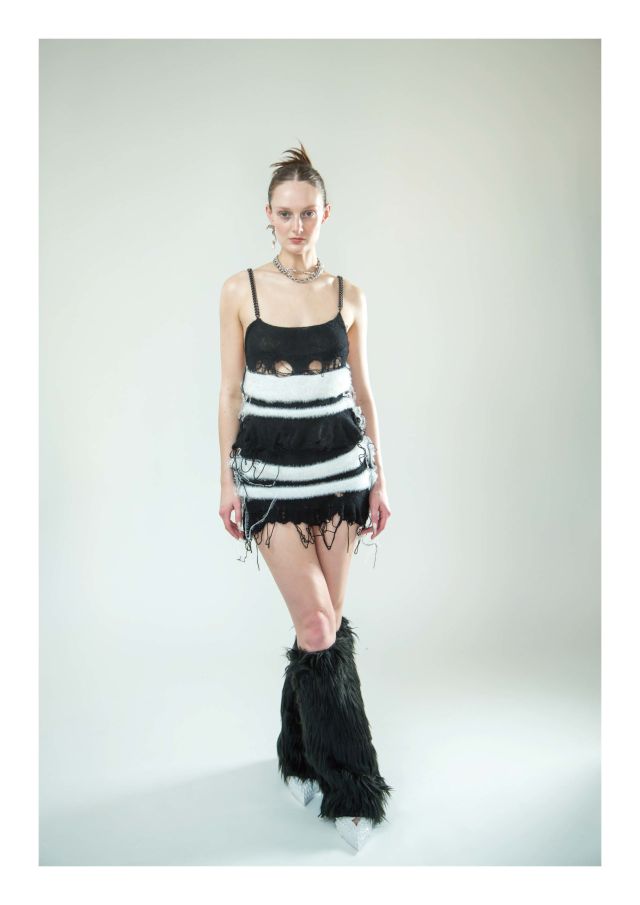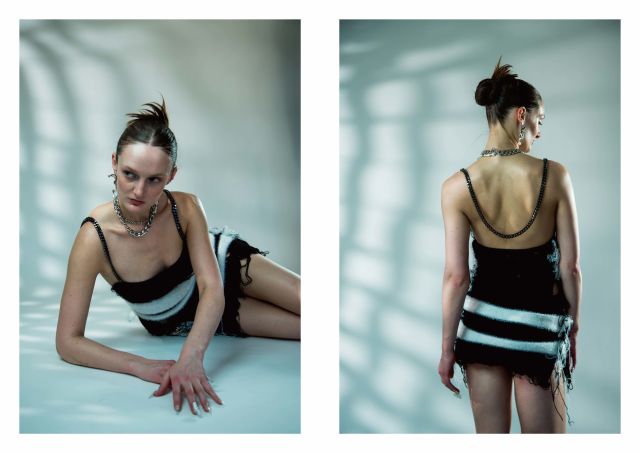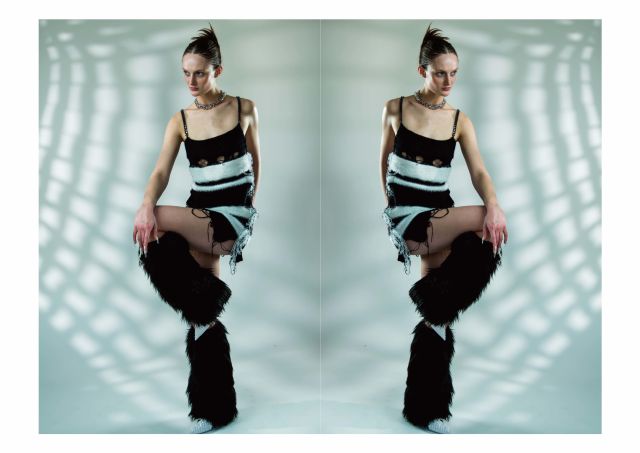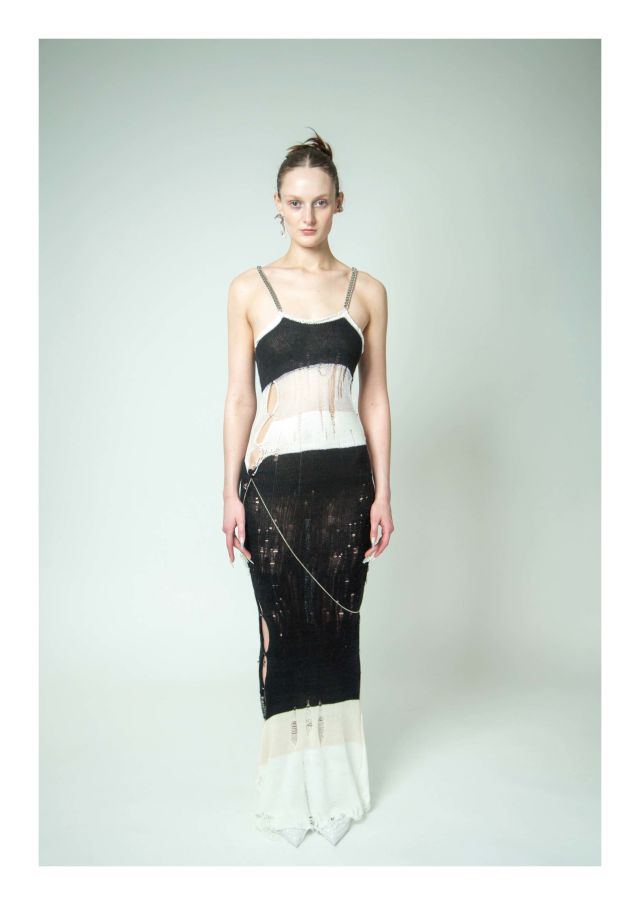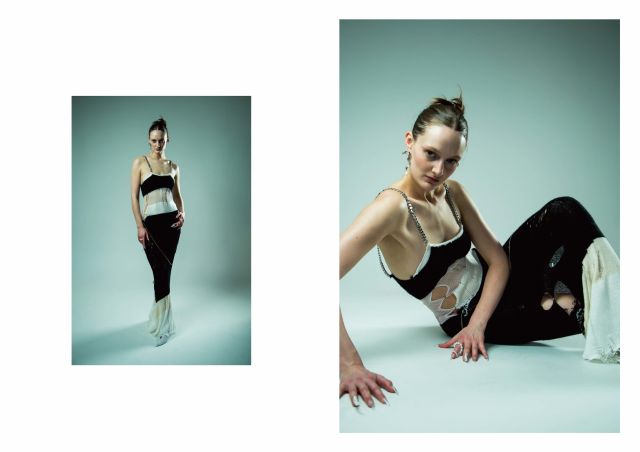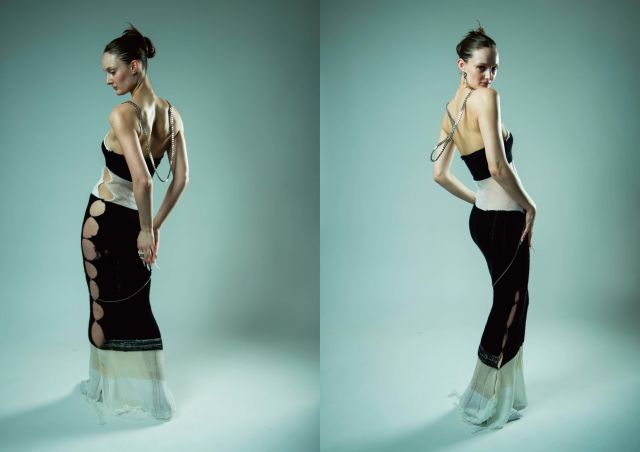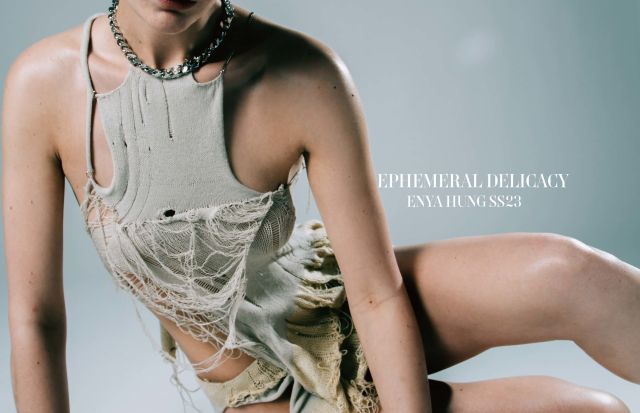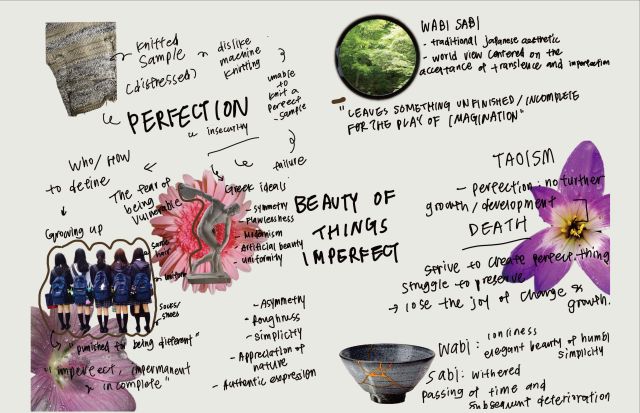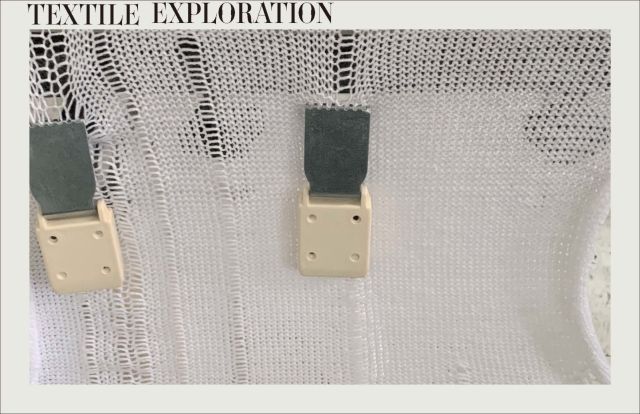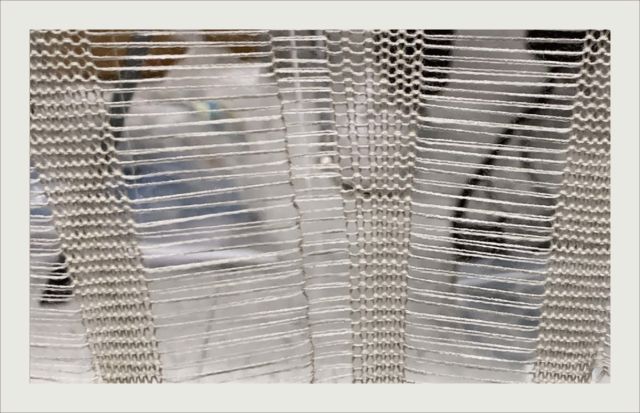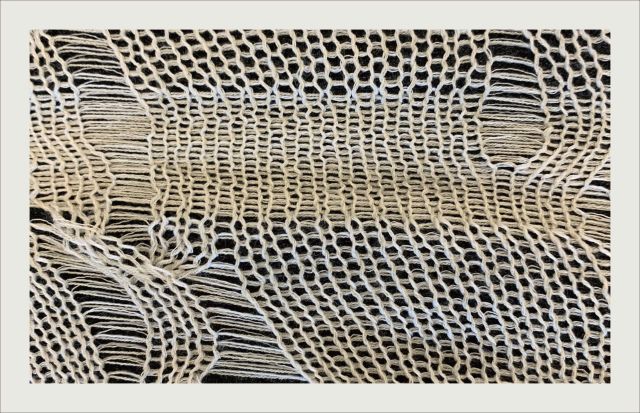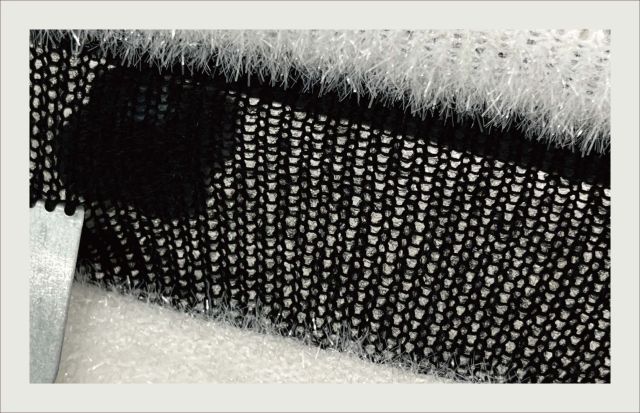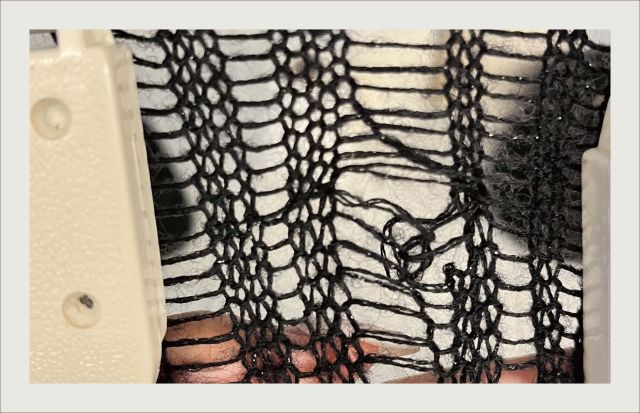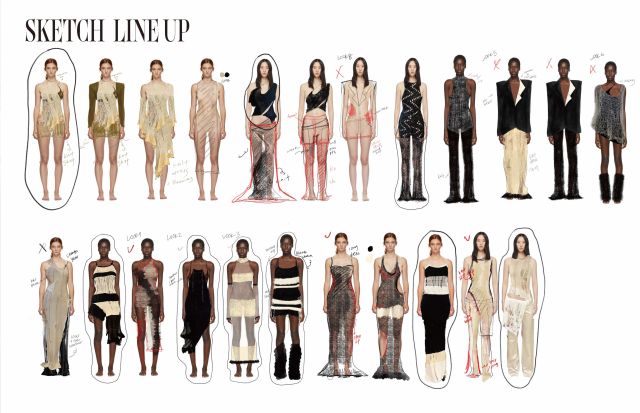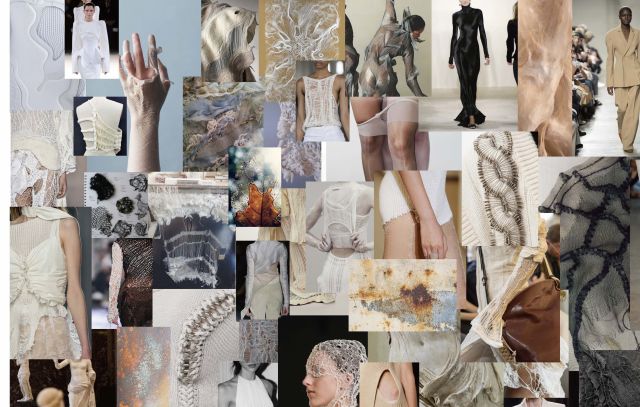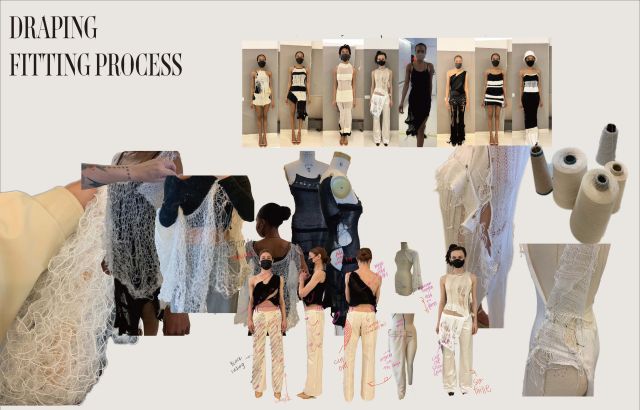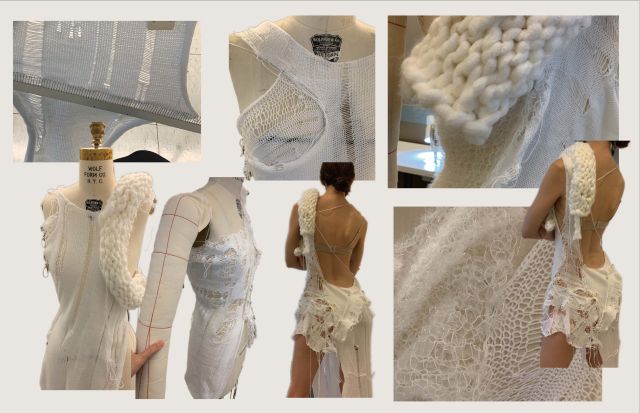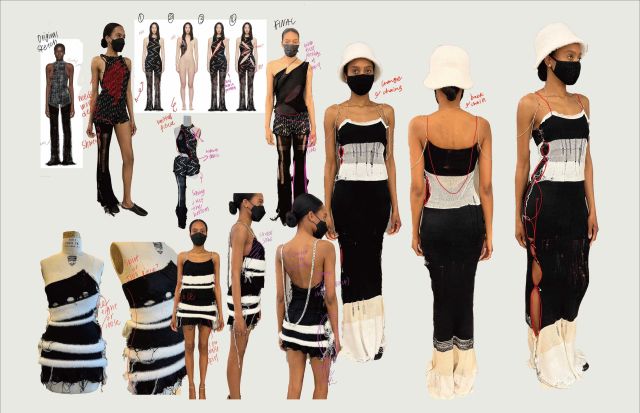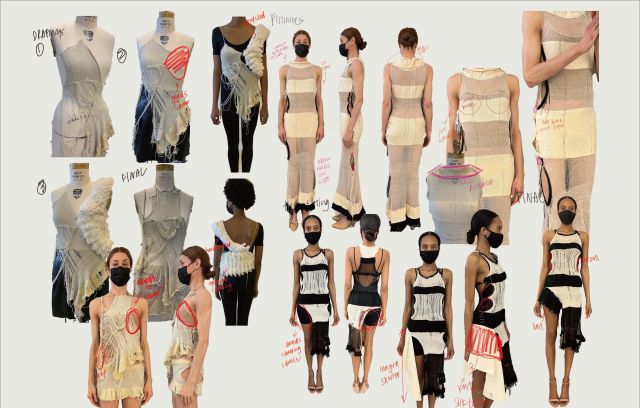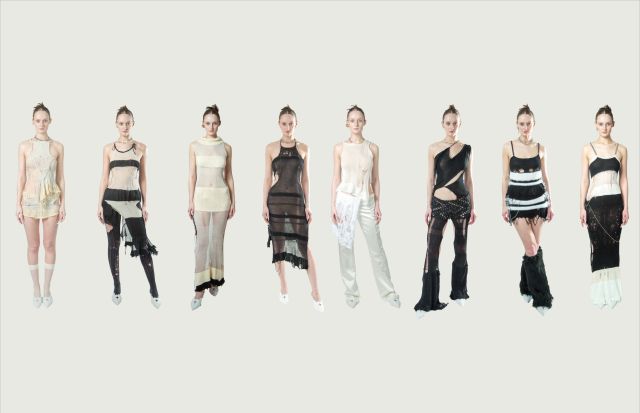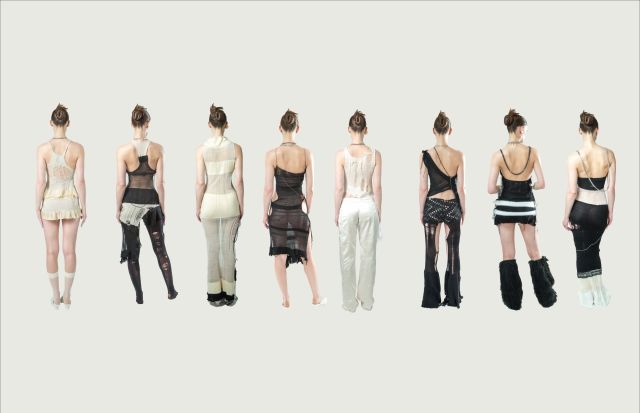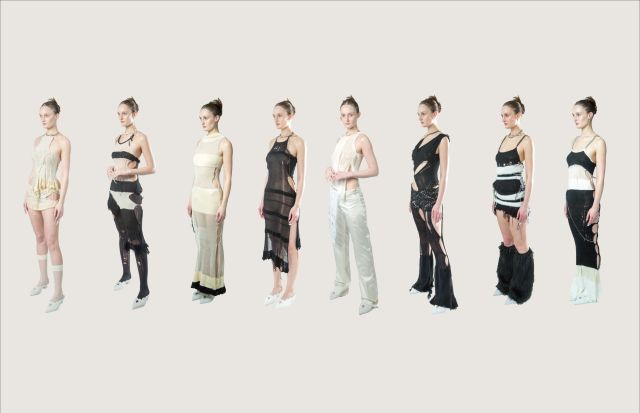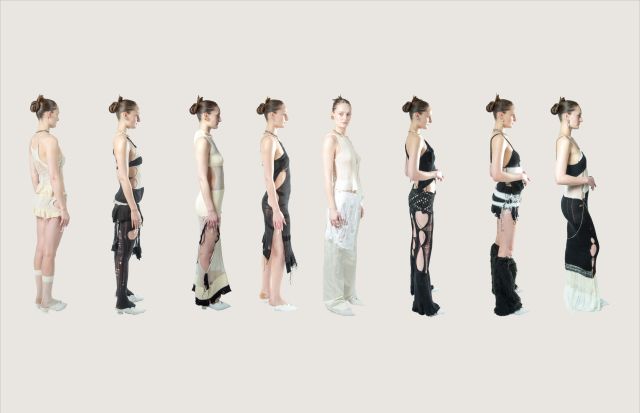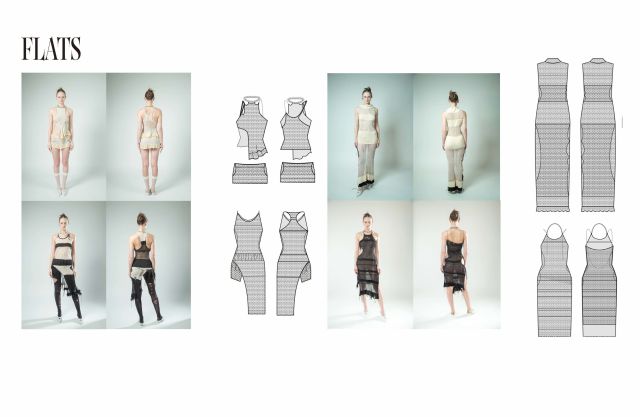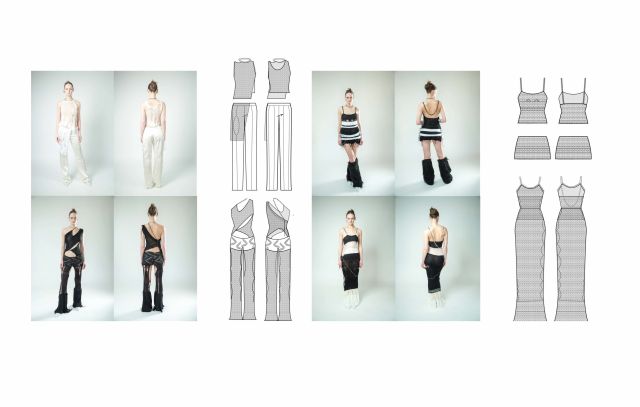 Bio
Enya Hung is a Taiwan-born, New York-based designer, stylist, and a graduating student at Parsons school of design 2022. Known for her hybrid fashion, merging athleisure elements and formal wear. Blurring the lines between ready-to-wear, tailoring, and sportswear with a sophisticated attitude. She always finds beauty in the unloved or unbalanced. and on a constant study of the space between perfection and imperfection, the fluidity of masculinity and femininity in her works.
Enya has built a world with her unique aesthetics that is chic and futuristic that often incorporates clean color palettes and experimental fabrics. Her designs favor simple, clean lines, and asymmetrical shapes and tend to stimulate collision between different elements.