Isha Nabar
Collection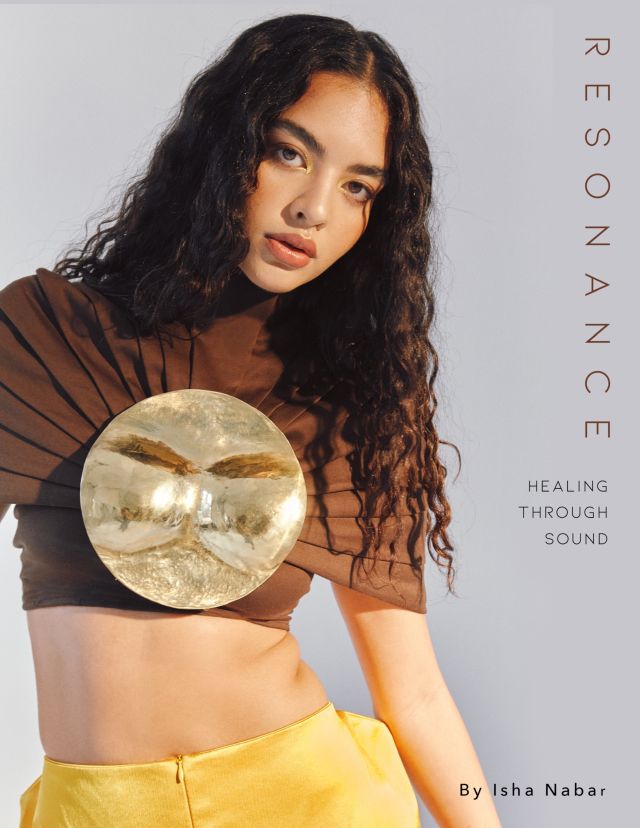 RESONANCE
Resonance is a collection that is designed to calm, center and balance the body through the healing powers of sound. In a generation overwhelmed by chaos, turmoil and disruption, I felt there is a need, now more than ever for a contemplative and meditative state of mind. Every single organ and cell in our body has its vibrations which when in harmony creates the most beautiful symphony imaginable. Sound vibrations go deep into our cells and activate their mechanisms, eliminating toxins and fostering physical and emotional well being.
Emanating from this, I have used sound as the central thought in my collection, and integrated meditative sound producing mechanisms into the materiality of my garments, attempting to physically channel positive energy and help balance the energy centers in the body. Harmonizing tranquil sounds into my visual aesthetic, each garment has a sense of rhythm and flow, immersing one's senses in unexpected ways and creating an aura of serenity.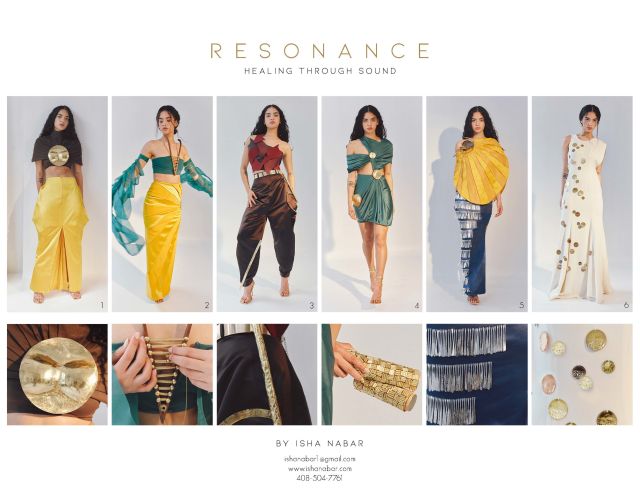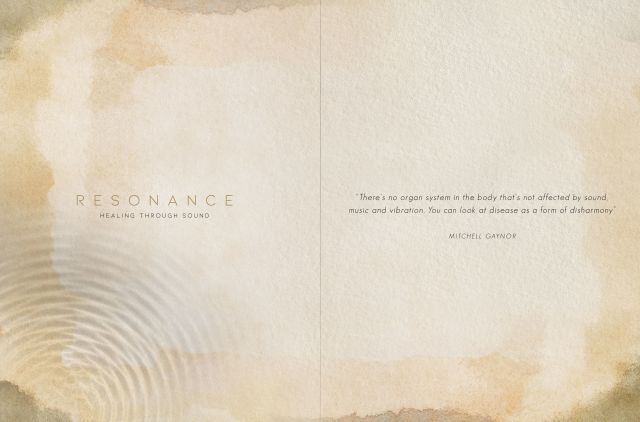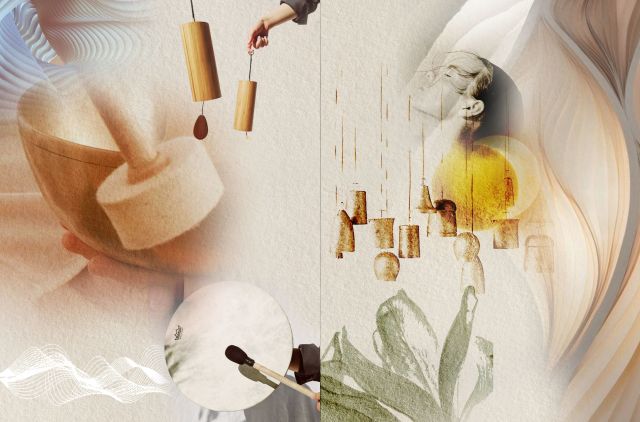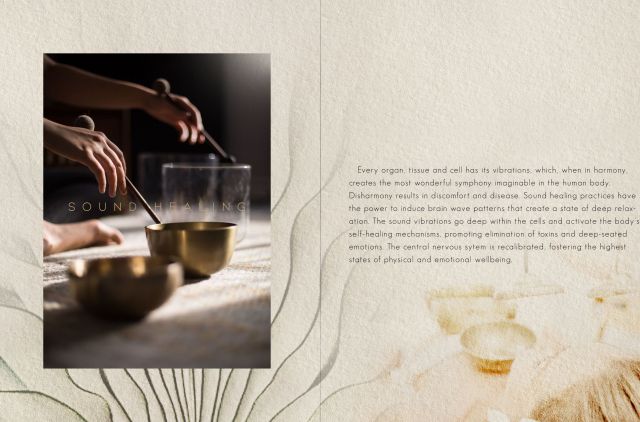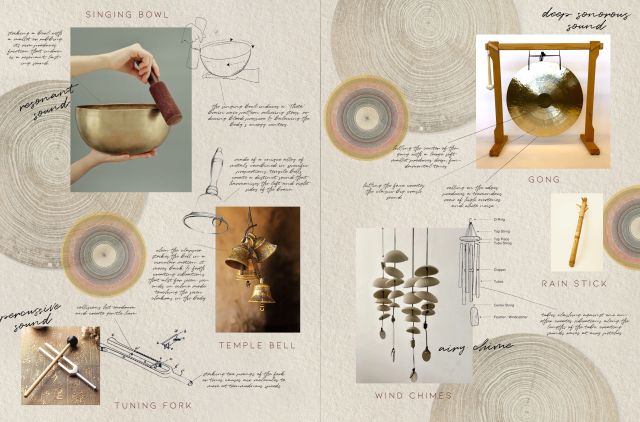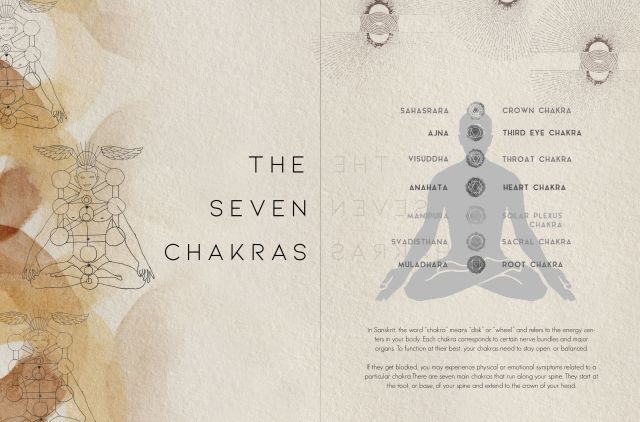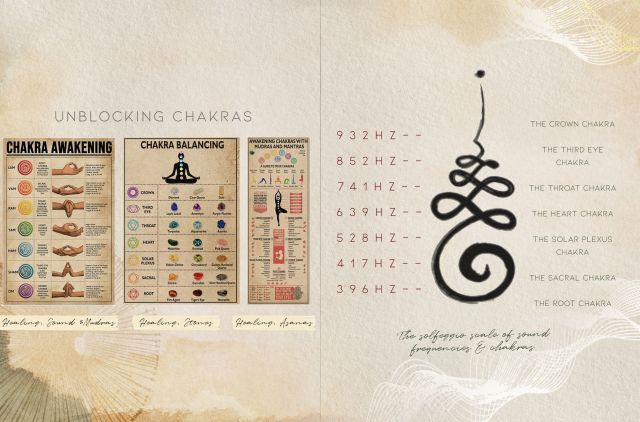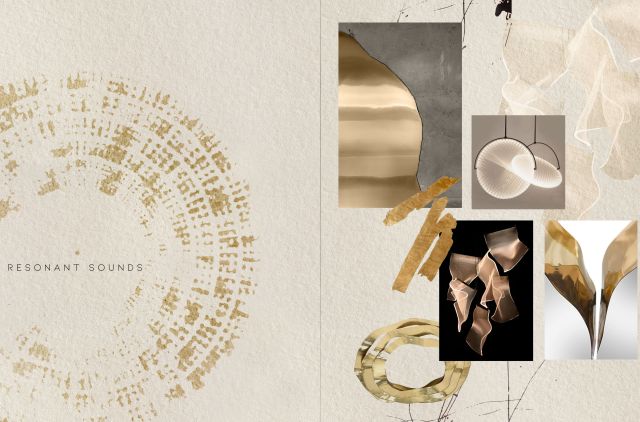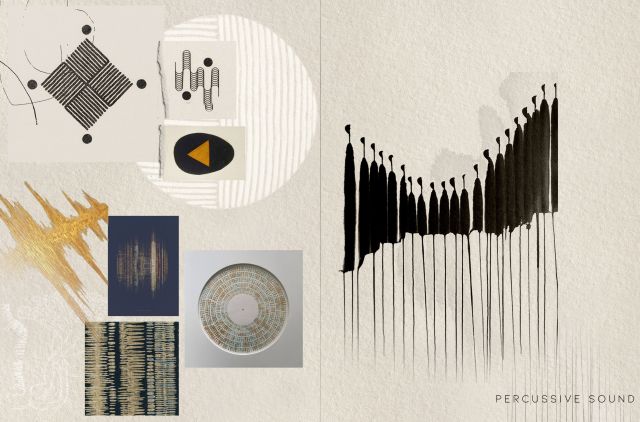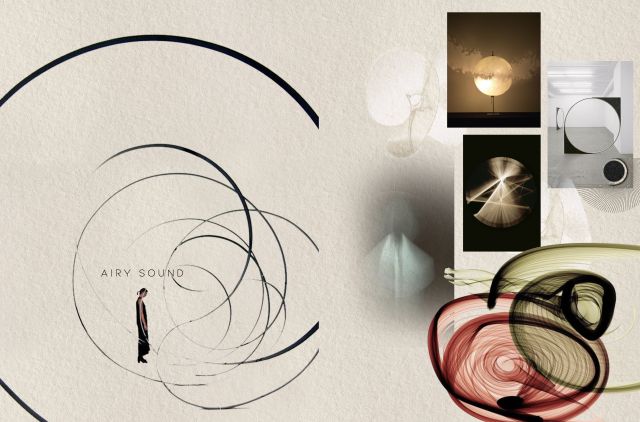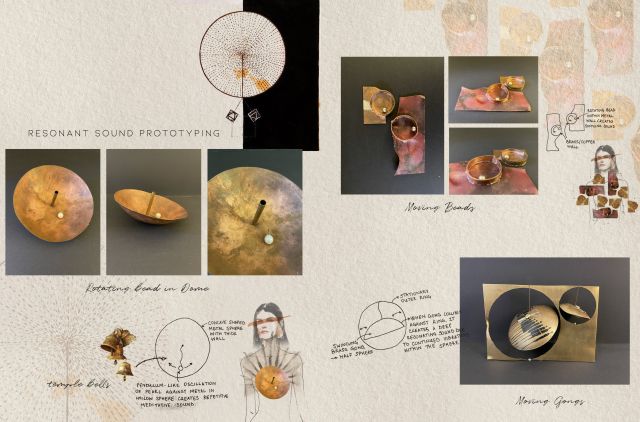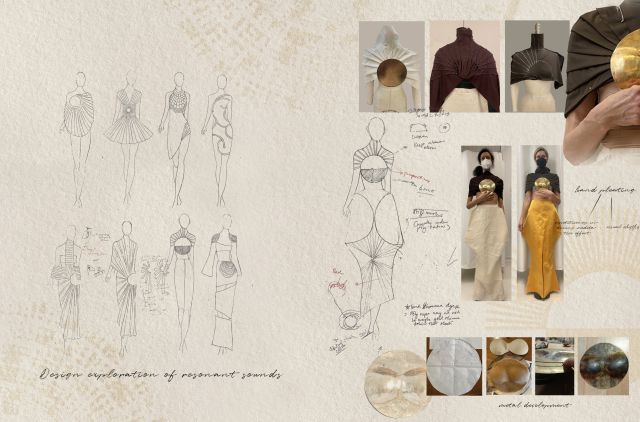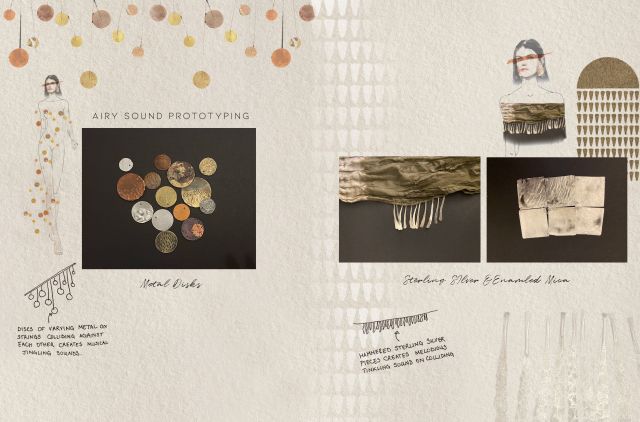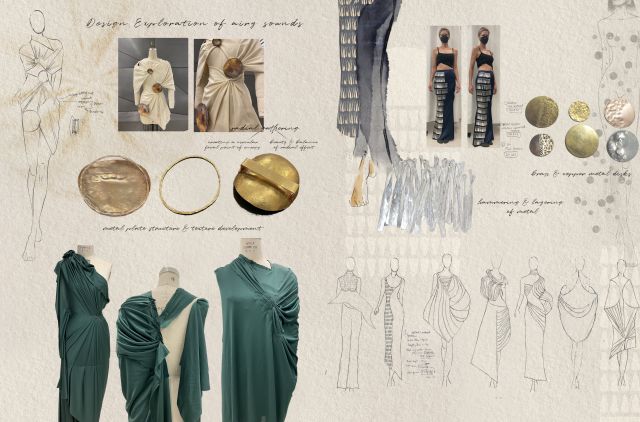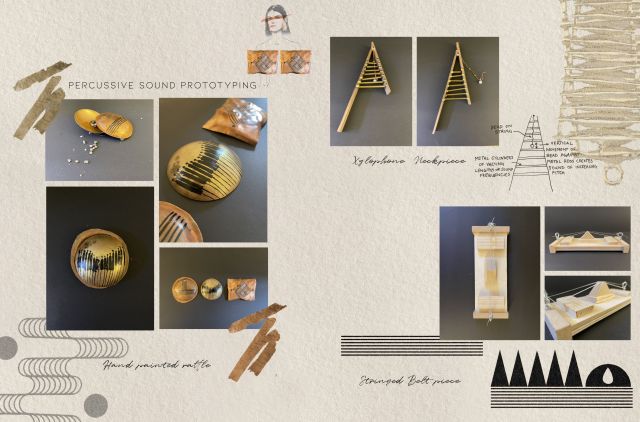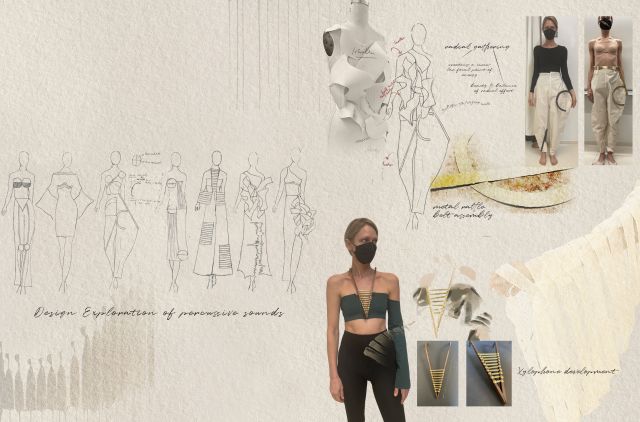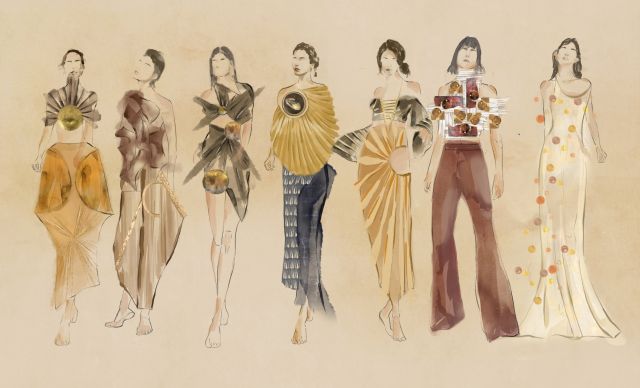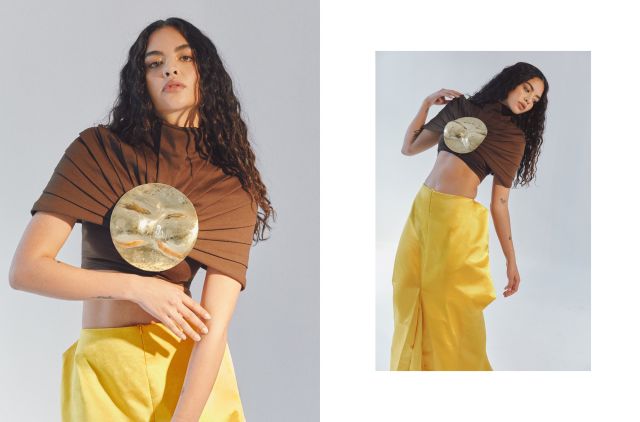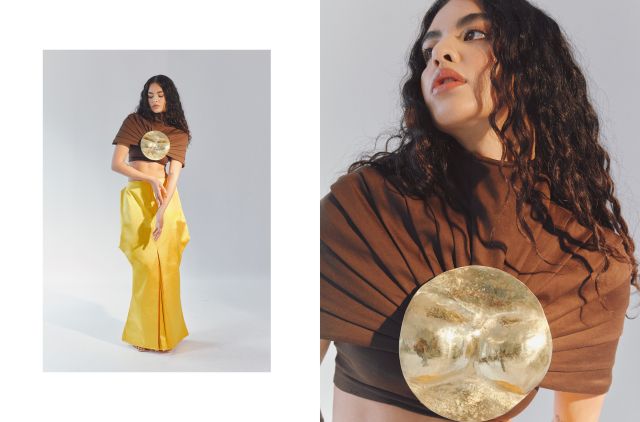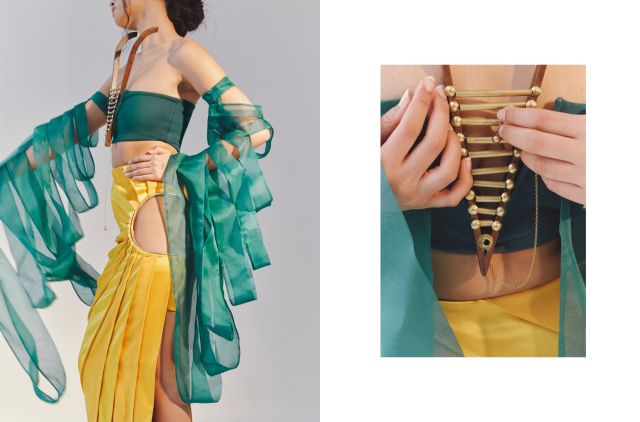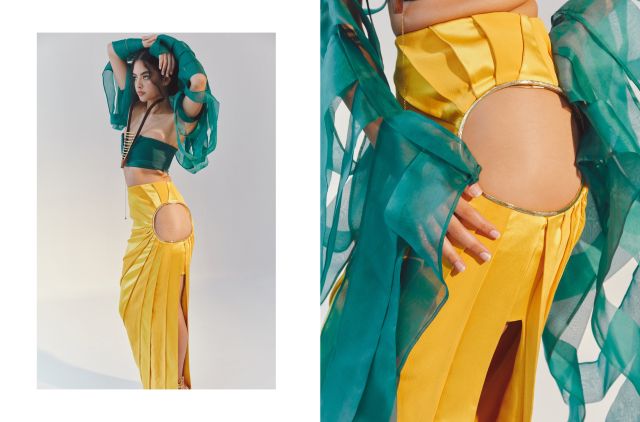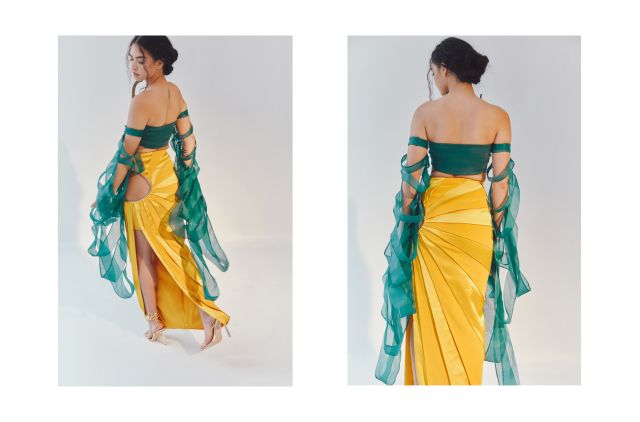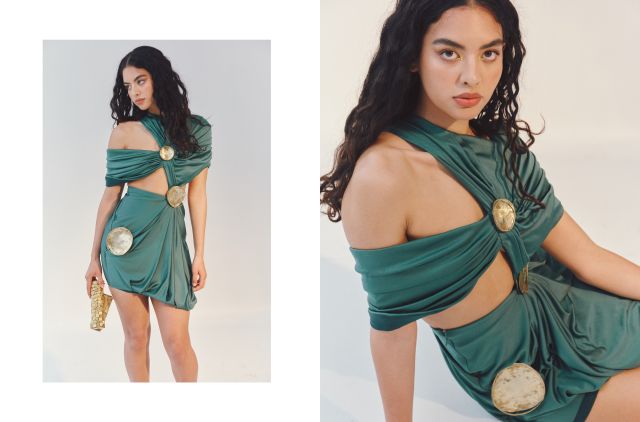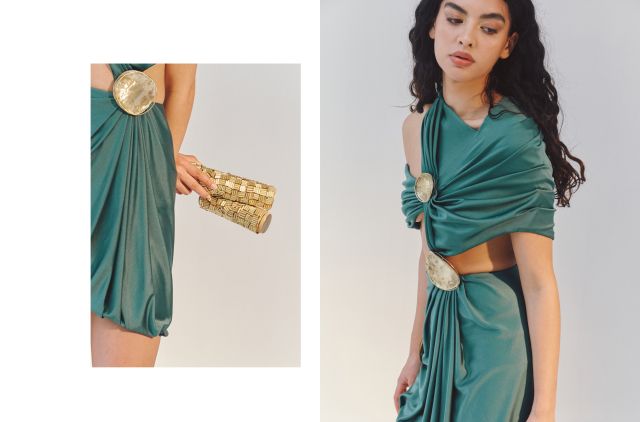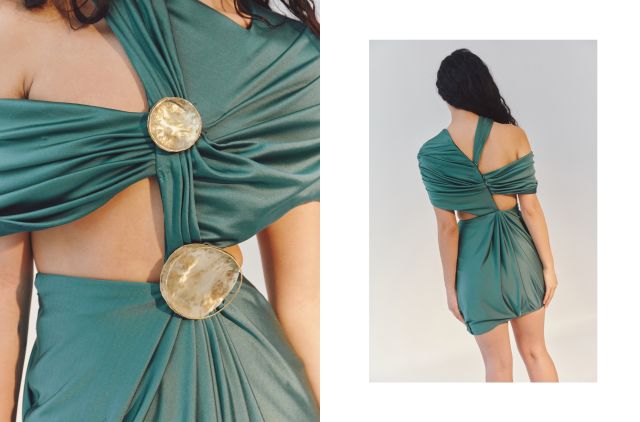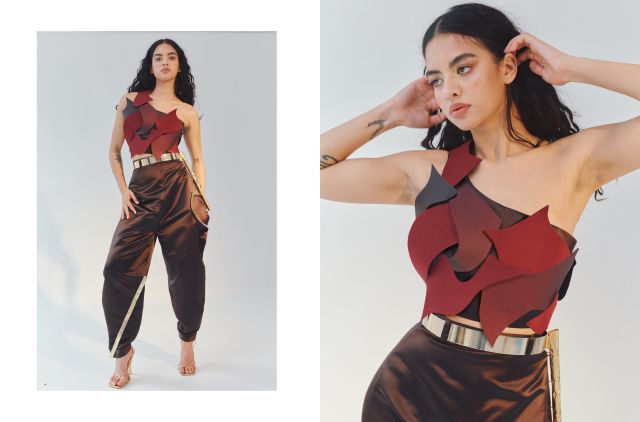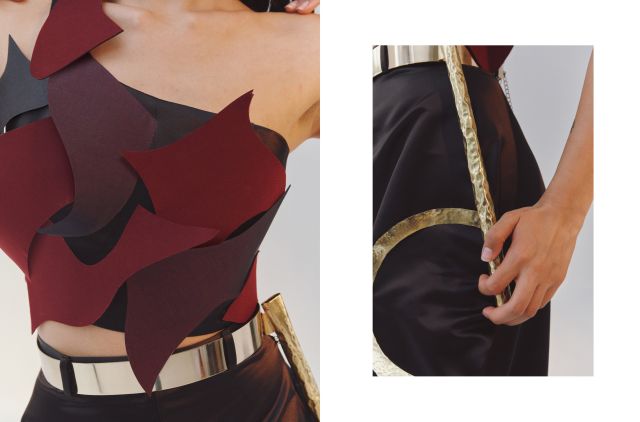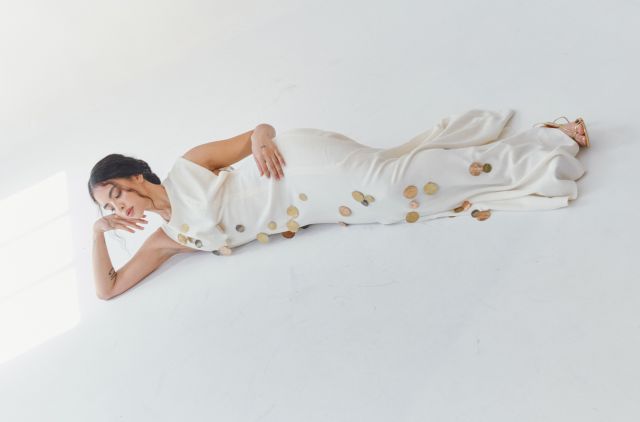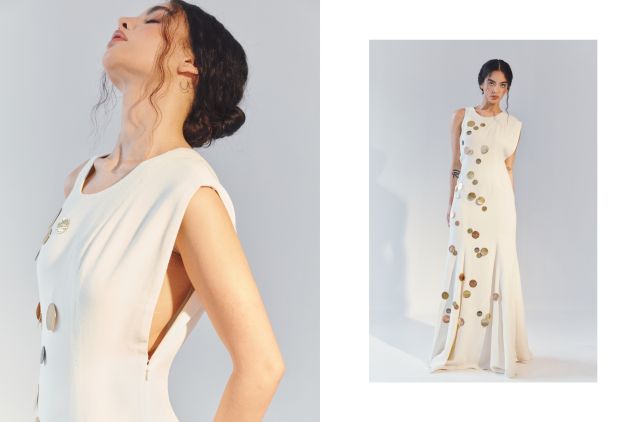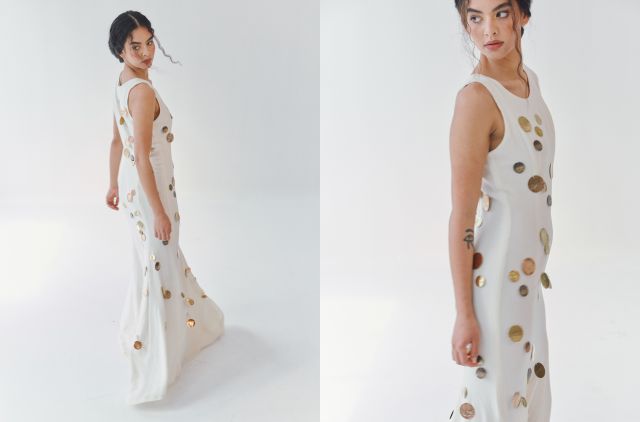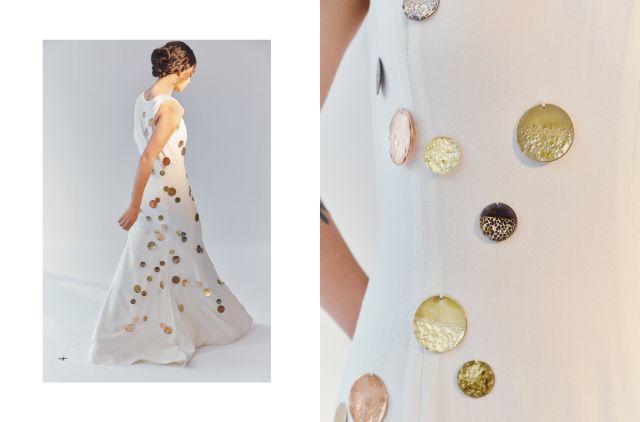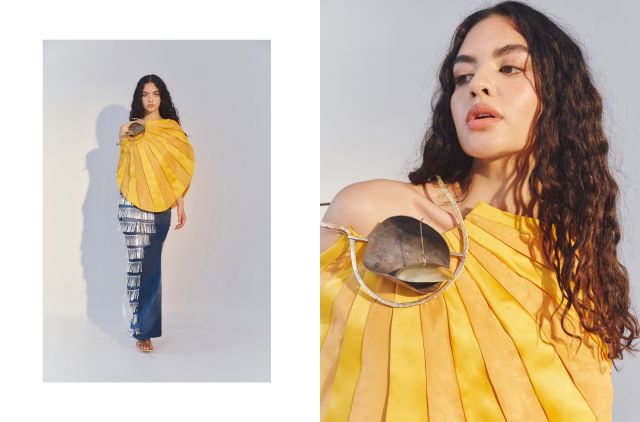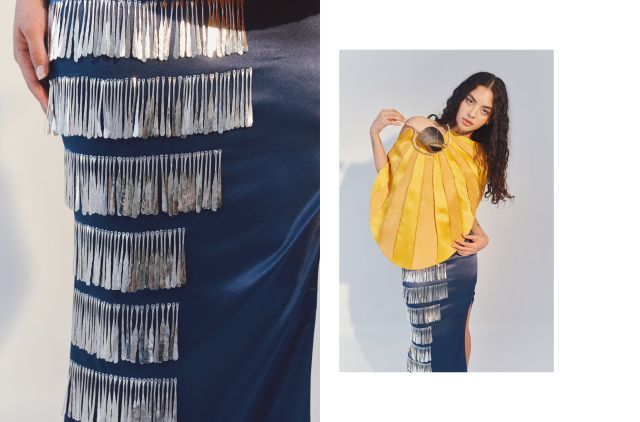 Bio
Isha Nabar is a New York based fashion designer with an expertise in womenswear and accessories. She is a graduate from the Parsons School of Design with a BFA in Fashion Design and a minor in Creative Entreprenurship. Born and raised in India has immersed her with an appreciation for design, particularly for exquistite textiles and artisinal craftsmanship. Her design sensibility carries forward this unqiue heritage of handicrafts and highlights materiality in unexpected ways through her work. With a passion for wellnes, her aesthtic reflects a sense of serenity, fluidity and subtle movement. Her design ideology is to incorporate 'Evolved design thinking, with ancient ways of making' in order to make clothing that is both fashion forward as well as responsible. Having interned with renowned  brands like 'Ralph Lauren', 'Oscar de la Renta' and 'Derek Lam' has lent her invaluable exposure that has helped her develop a global voice, yet while using a language that is her own.