Jiayi Li
Collection
"Childhood Glamour Fantasy"
I was inspired by an old photo album made by my aunt. I noticed an old photo of me dancing on the stage when I was in kindergarten. I remembered as a kid, every time before I went on the stage, I was quite excited about what I am going to wear. I thought those costumes were so unique and special from my daily clothes and I dreamed about wearing those costumes everyday.
By researching for videos and photos of children's performances in 1900s' China, I found several objects that can be commonly seen in my research. Seeing those objects together recalled my fashion fantasy as a kid.I collected those objects and made fabric experiments with them to recreate my fashion fantasy as a kid.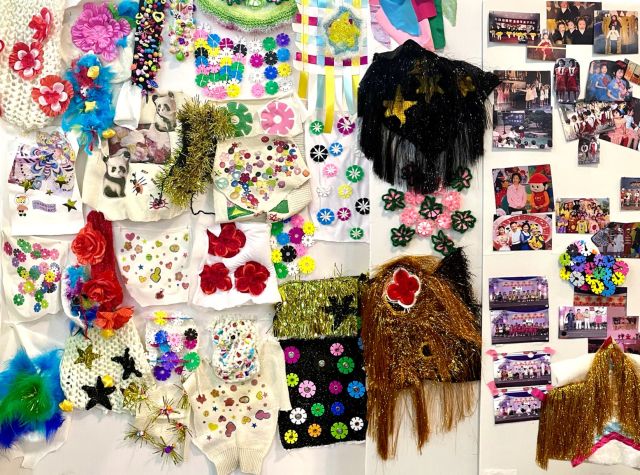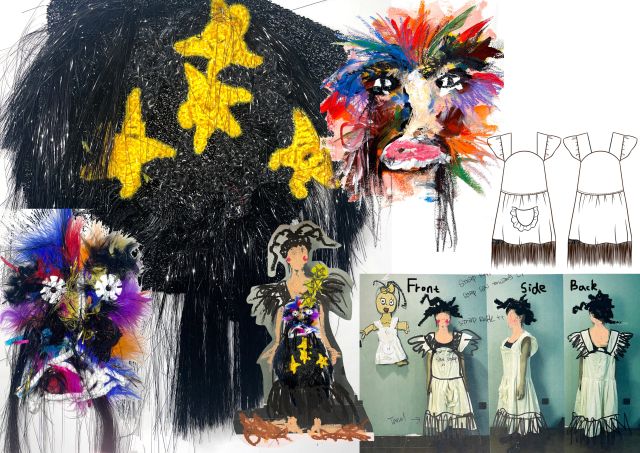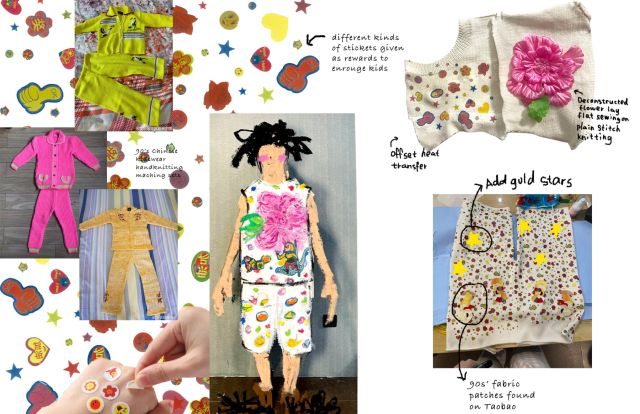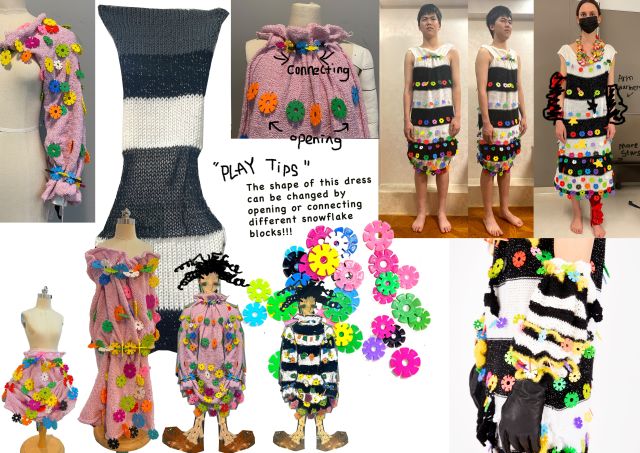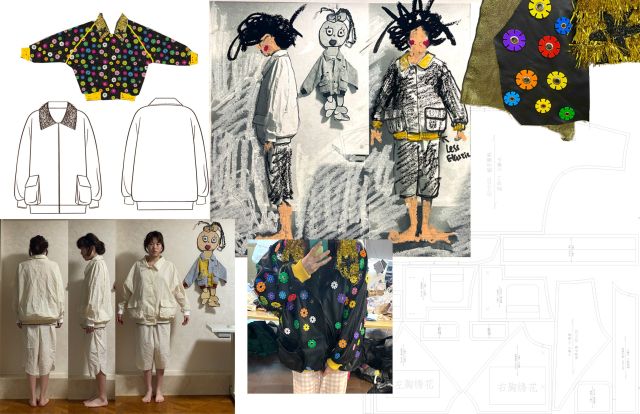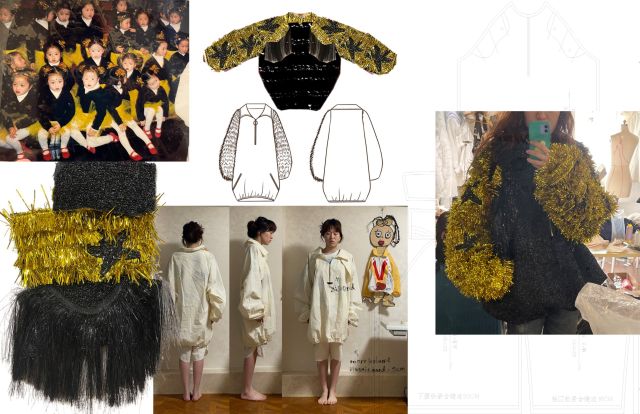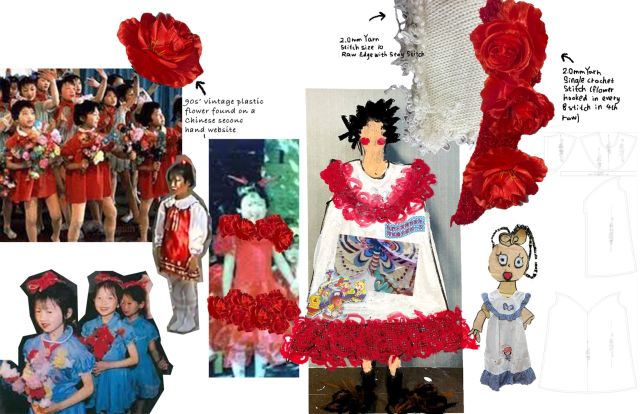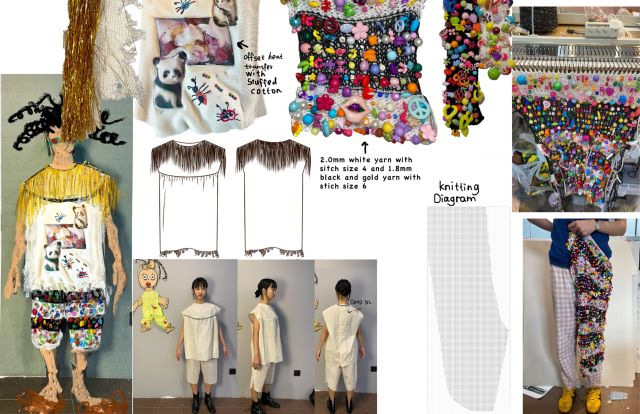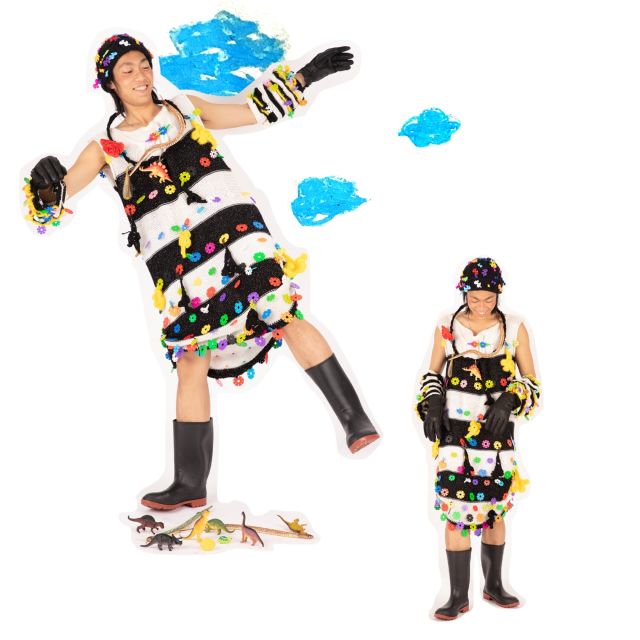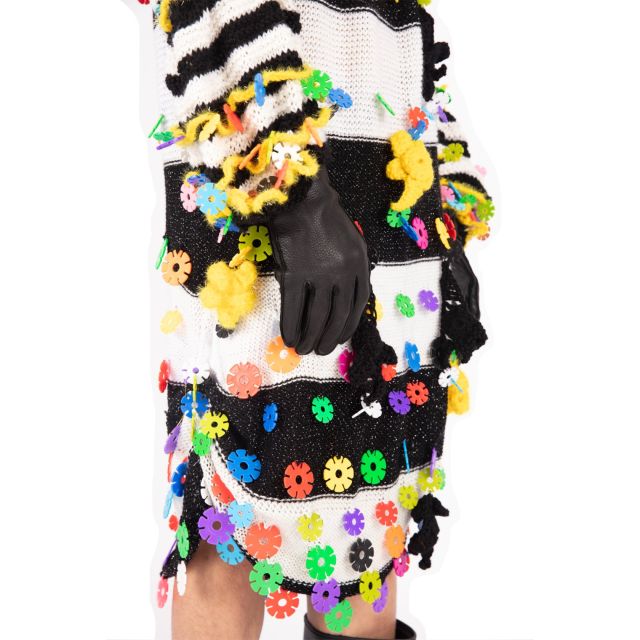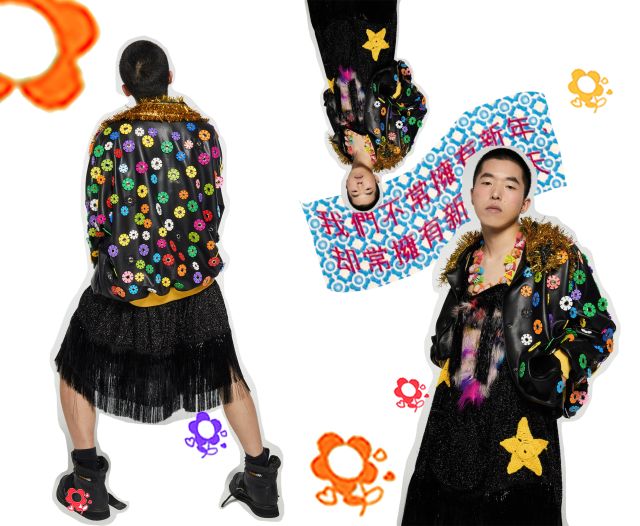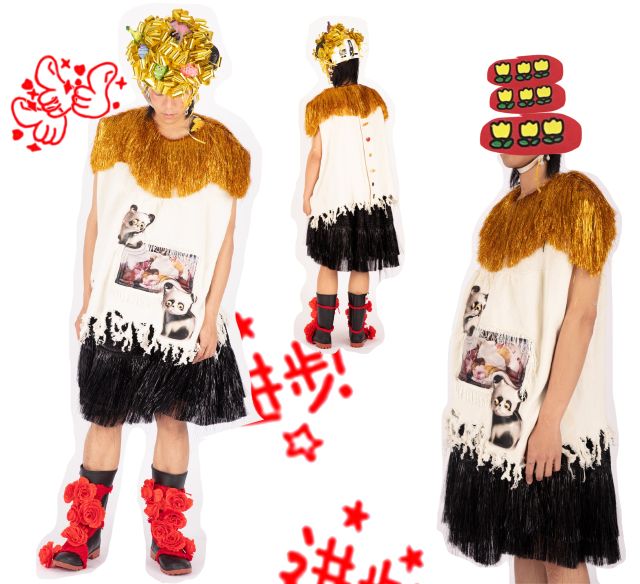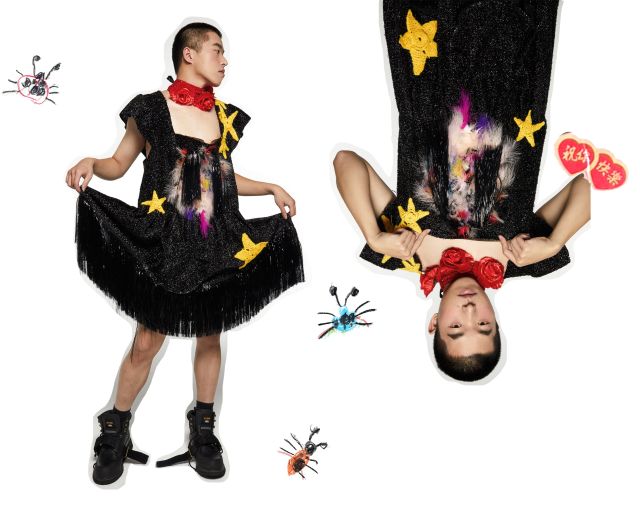 Bio
As a fashion designer, Jiayi believe in dressing for fun.
Jiayi grew up in Ningbo. It's a small city in eastern China. When she was a child, her hometown was not an international city and still retained a traditional Chinese atmosphere. So Jiayi's childhood memory is full of typical elements of 90s china, and it becomes a major inspiration for her.
Jiayi is interested in searching for and collecting 90s Chinese vintage objects, such as toys, fabrics through different websites and markets. And she also enjoy applying them to my fabricmanipulations or creative processes.
This is her way to show my cultural background and bring a sense of nostalgia to the audience.