Sabrina Primelles
Collection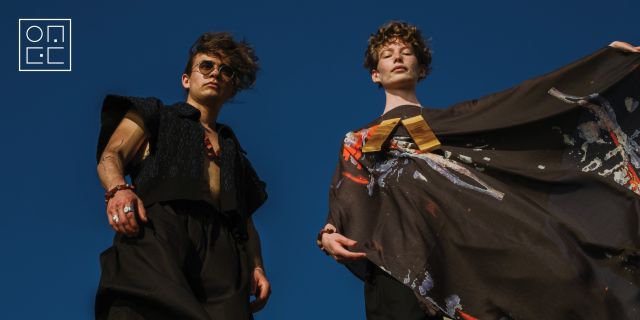 I called this collection OME, meaning the number two in Náhuatl, as it explores the connection between the past and present, the mystical and the tangible.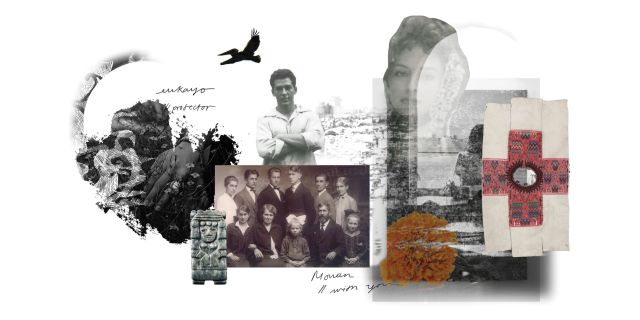 Ome draws attention to the duality that was characteristic of Aztec culture.
From the balance and meaning of color to life and death, to the culture's unique relationship to myth, religion, and ritual.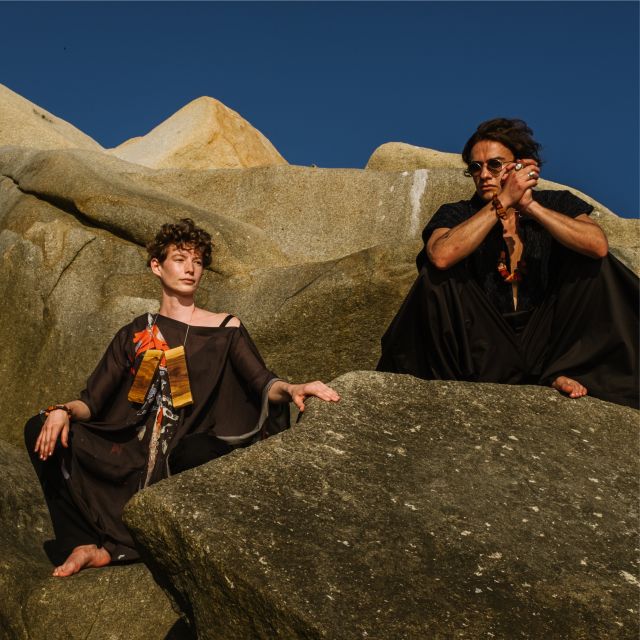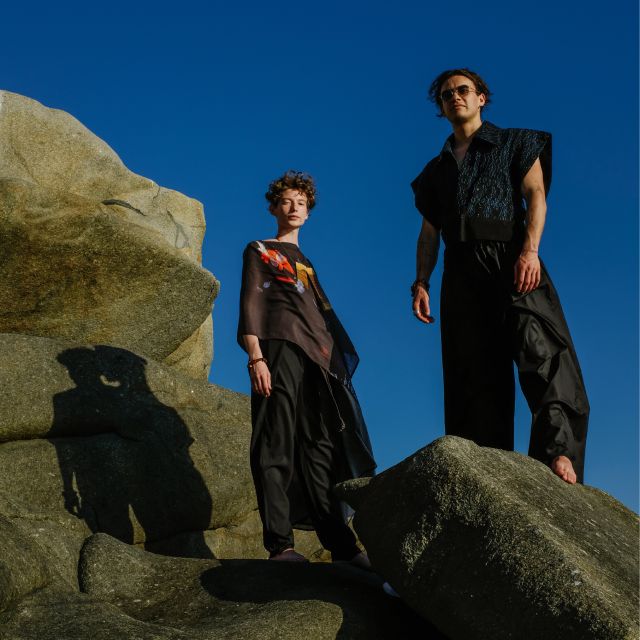 In Mexico, it is believed that once a year our deceased relatives can come back to the world of the living to visit their families, but in order for them to come back they need to be remembered by us, the living.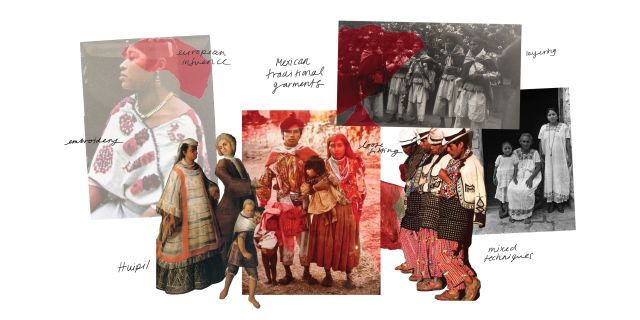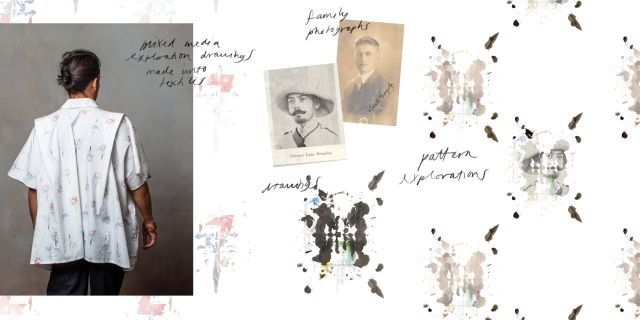 Through design, I create a way to remember and honor my family and culture, which makes me a protector of my ancestors and memories, my heritage, and its traditions.
I explore opportunities and respectful collaborations with indigenous communities in Oaxaca and Campeche. Fusing artisan heritage with new mediums; textiles made on pedal looms and hand-embroideries intertwined with printed fabrics showing drawings made from mixed-media explorations merged with old family photographs—creating an intertwined map of personal histories.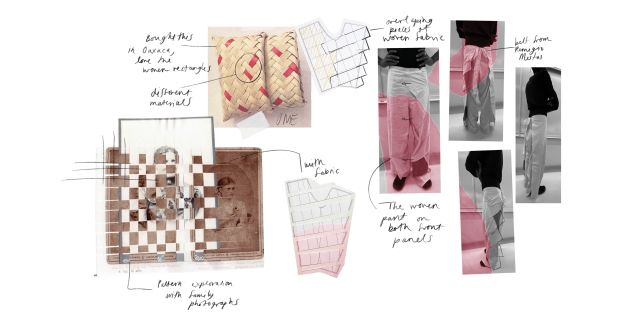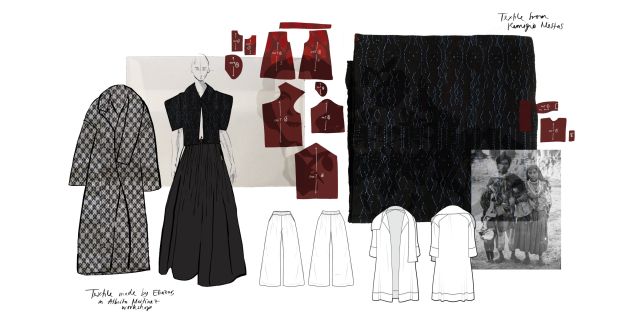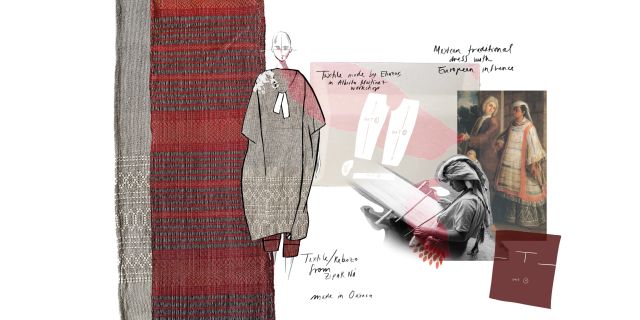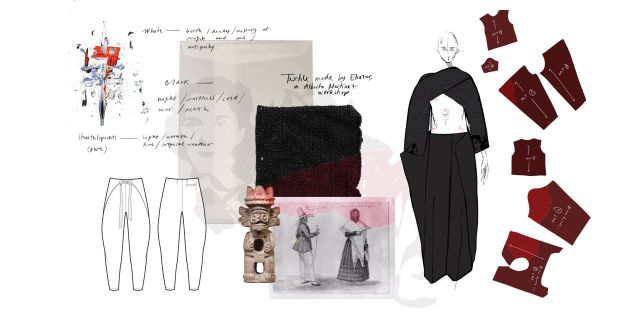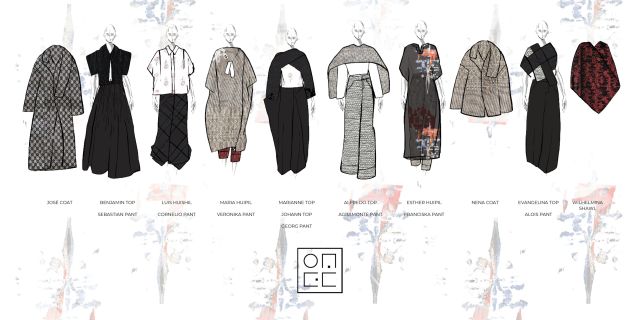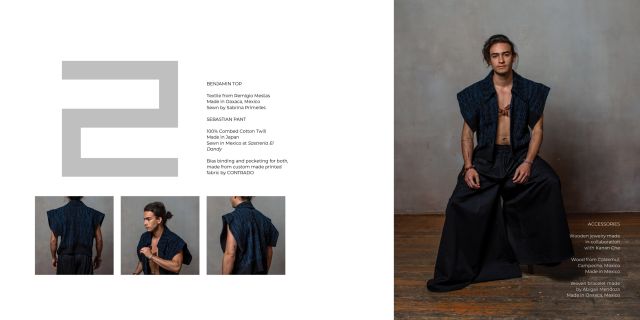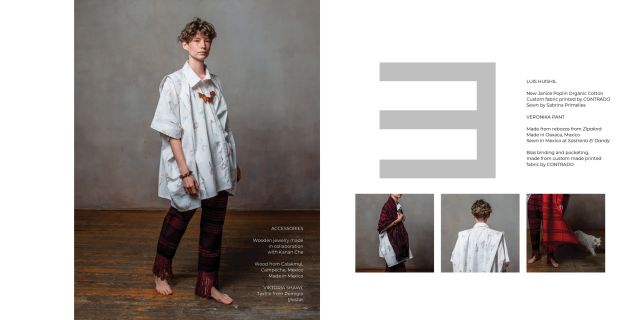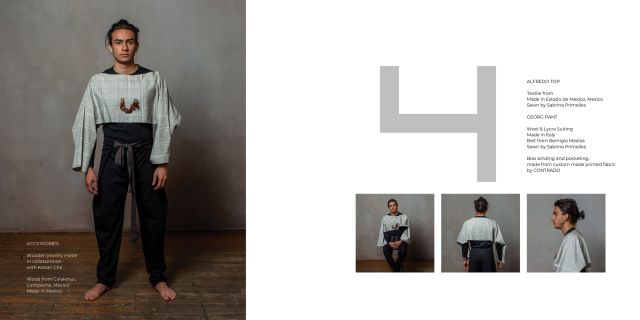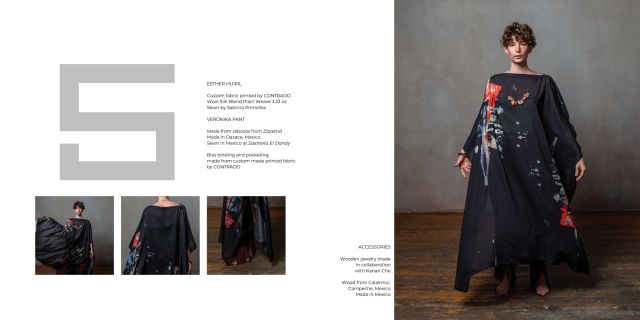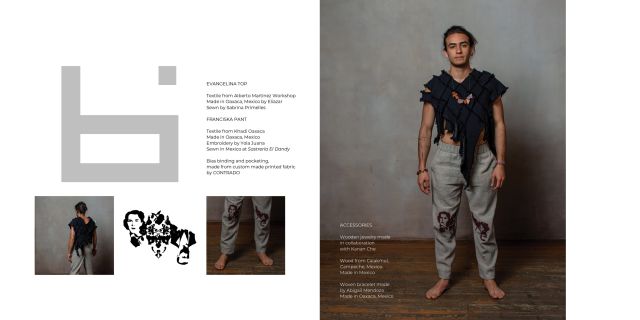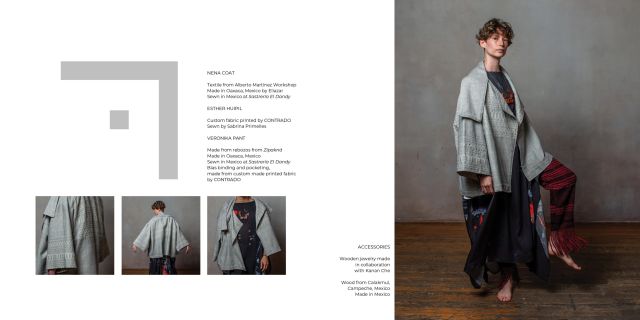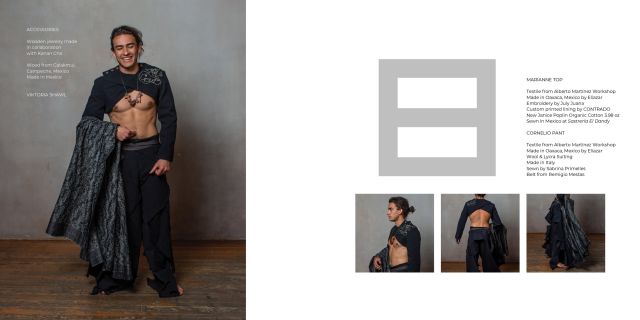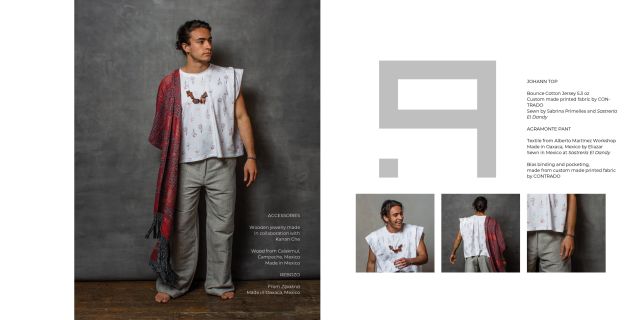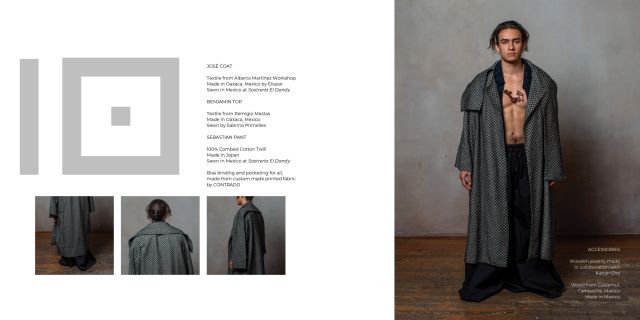 Bio
Sabrina Primelles is a designer, photographer, and artist. Born in Mexico City, to a Mexican, German, and Cuban family, she became passionate about different cultures, languages, and nature throughout all of her travels from a very young age. In order to capture what she saw and experienced, she found her love for drawing and photography.
Her practice and style are influenced and informed by ancient Mexican history as well as her own family heritage. With her work, she aims to preserve the memories and traditions of her ancestors, the natural environment of her country, and textile-making practices.
Sabrina recently completed her BFA in Fashion Design at Parsons School of Design in New York. As a fashion student, she interned at KRIS GOYRI in Mexico City and MONSE in New York City.