Claire Huang
Fashion Product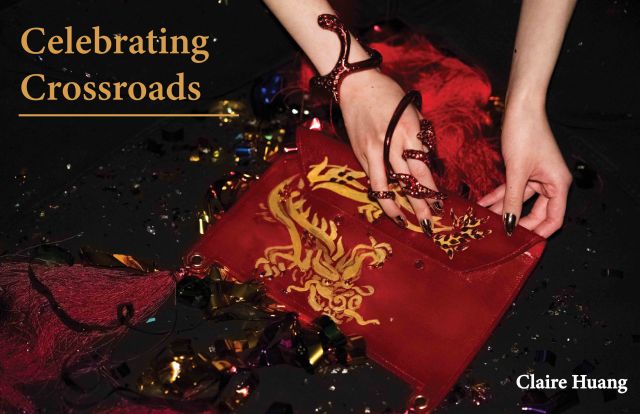 Celebrating Crossroads
When reflecting upon my time at Parsons, I recall my most memorable projects centralizing around my Asian roots. Hence, I thought it would be fitting for my thesis collection to honor the journey of finding and identifying myself as an Asian-American artist. Introducing 'Celebrating Crossroads", a collection that commemorates the yin and yang of being Asian-American. The yin and yang is the phenomenon that balances two contrasting forces, similar to me balancing two very different cultures. Using the phoenix and dragon as the main motifs that represent the yin and yang in Chinese culture, my thesis collection consists of a series of handcrafted jewelry pieces, masks, and a 'red envelope' clutch.
Beyond learning several new techniques such as wax carving and hand-formed polymorph, this collection has made me realize that being at a crossroads of two cultures is not full of hesitation, but celebration and acceptance.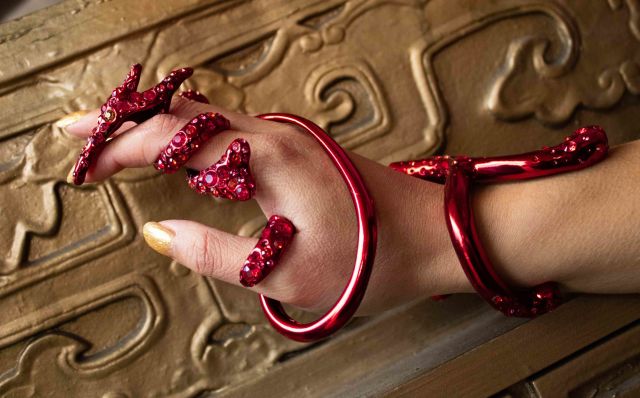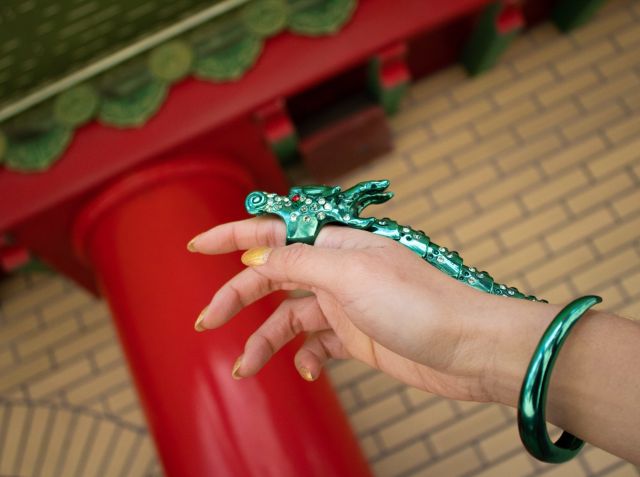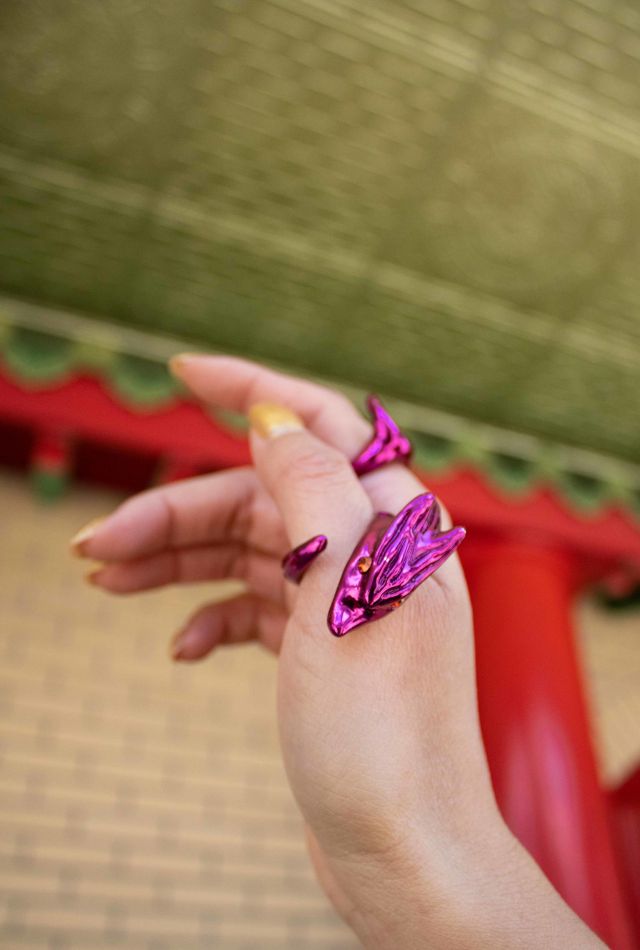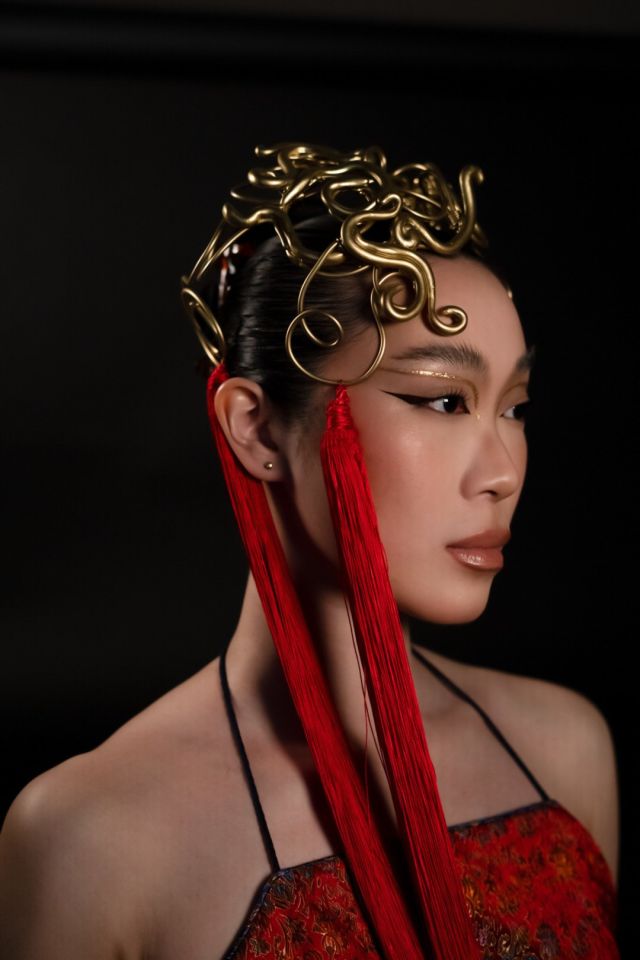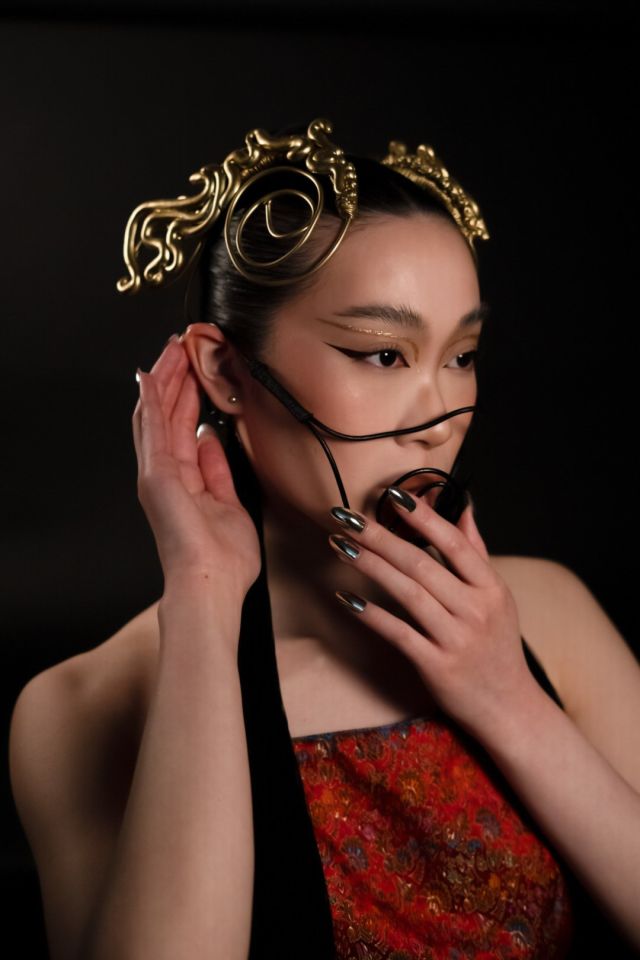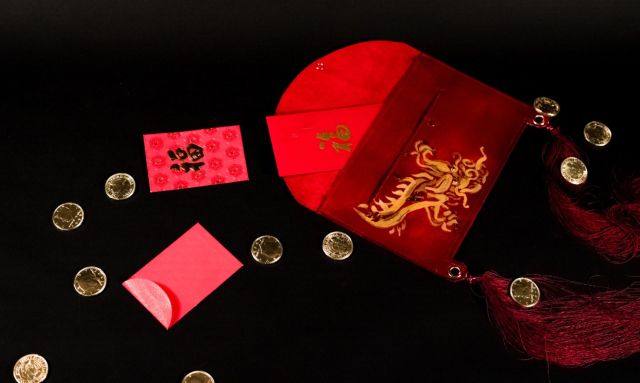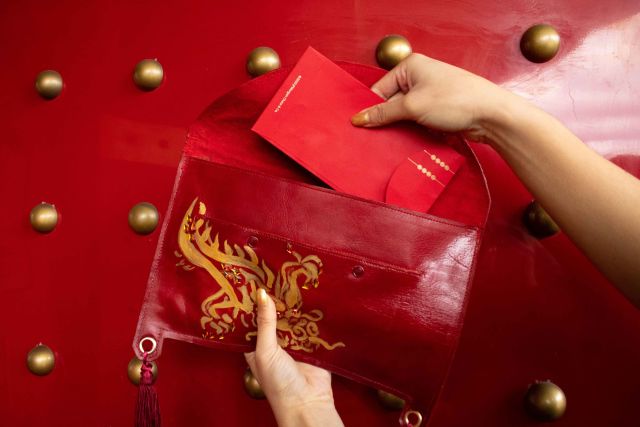 Bio
I am a multimedia artist, illustrator, and designer. My work celebrates and examines my self-identity and cultural heritage as a first-generation Chinese-American. I grew up within the  AAPI community in the San Gabriel Valley, one of the many diverse enclaves just outside of Los Angeles. Amongst peers who feel pressured to uphold the endless list of expectations set by their immigrant parents, I strive to encourage and foster more creativity within my community. My primary mediums include Textiles, Jewelry, Screen Printing, and Digital Content. I enjoy attending KPOP concerts, watching anime, indulging in boba, and listening to DAY6, Eric Nam, and other Asian artists.