Quinn Jensen
Materiality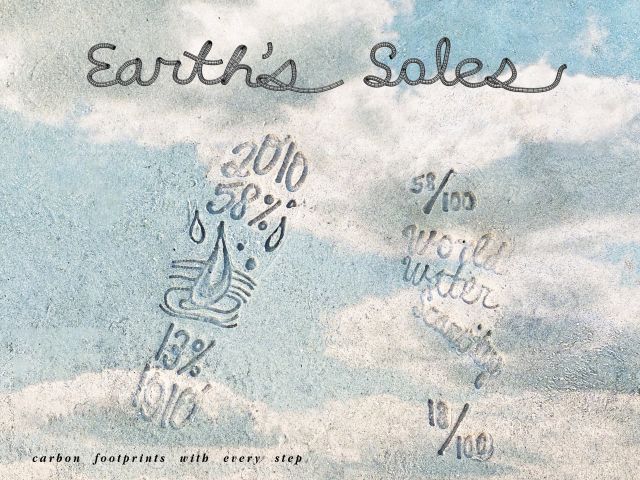 Through studying past data visualizations and using technology programs and clay to form prototypes, this collection was able to merge the ideas of technology, biodesign, and shoe design. Central in the development of this shoe design project was the consideration of the balance between sustainability and durability. Compared to other fashion products, sneaker soles take the longest to break down.
These shoe soles are made without any petroleum from a glycerin based biotextile. When you walk, the imprints tell an environmental story such as world water scarcity, global plastic production, or carbon in our atmosphere. The right shoe uses data visualization to show these exponential environmental trends; the left provides the key to understanding it.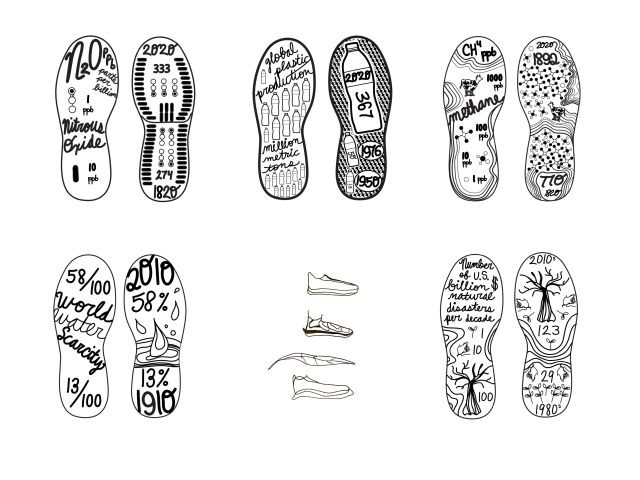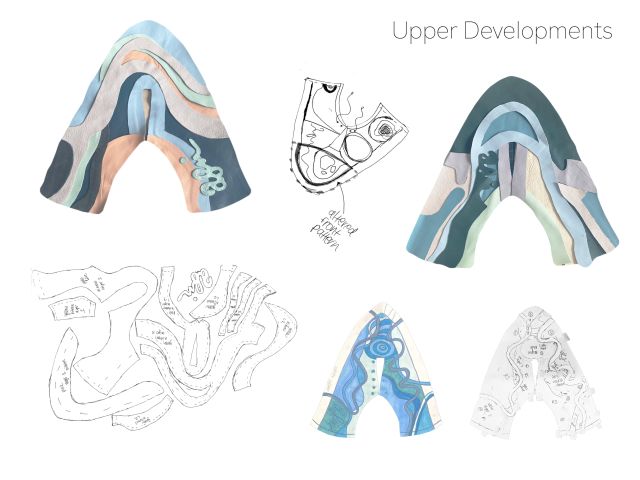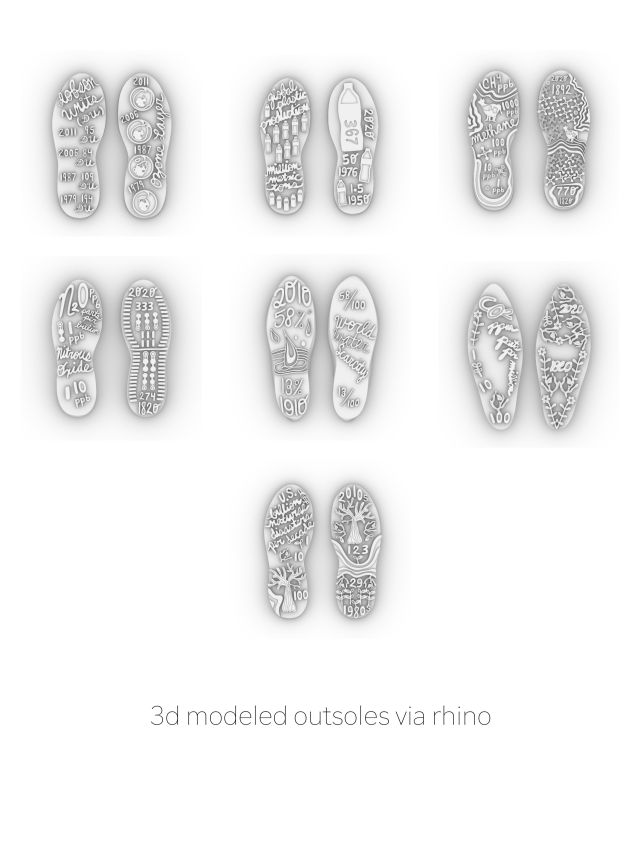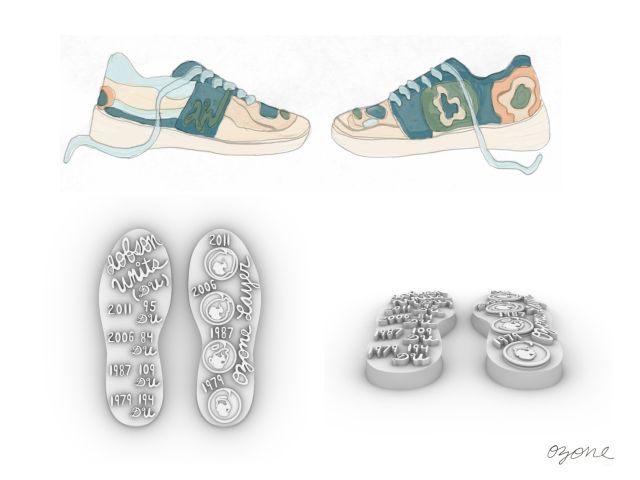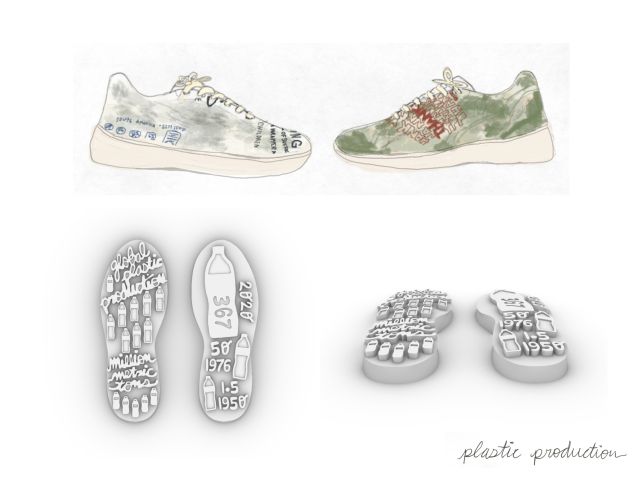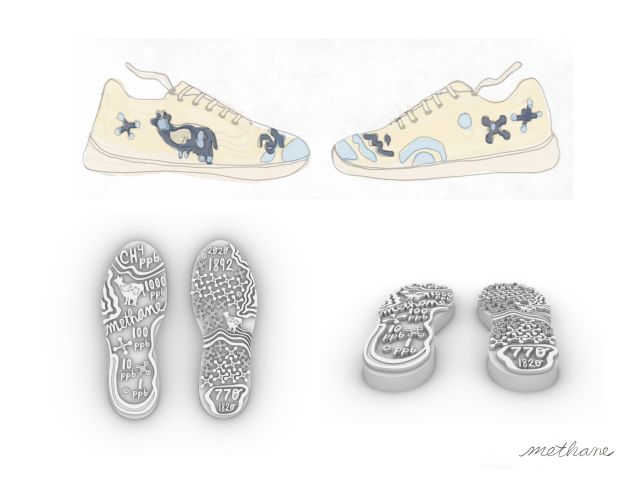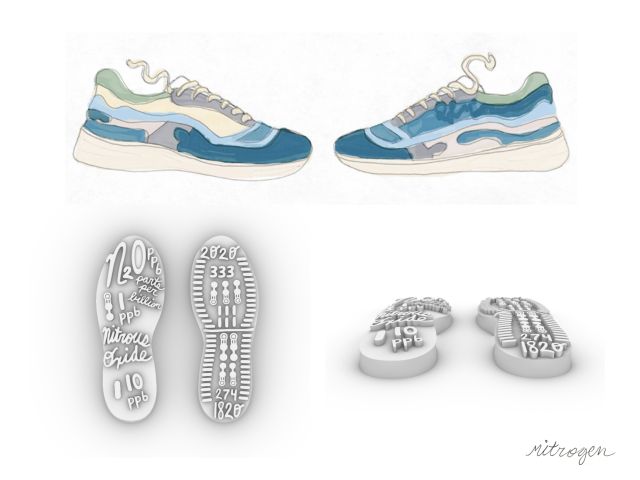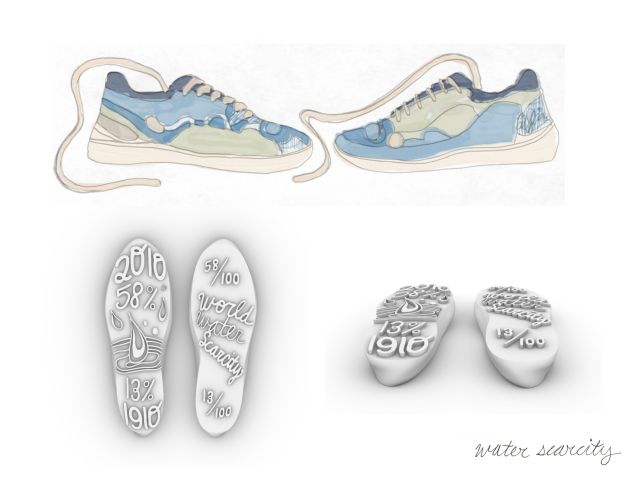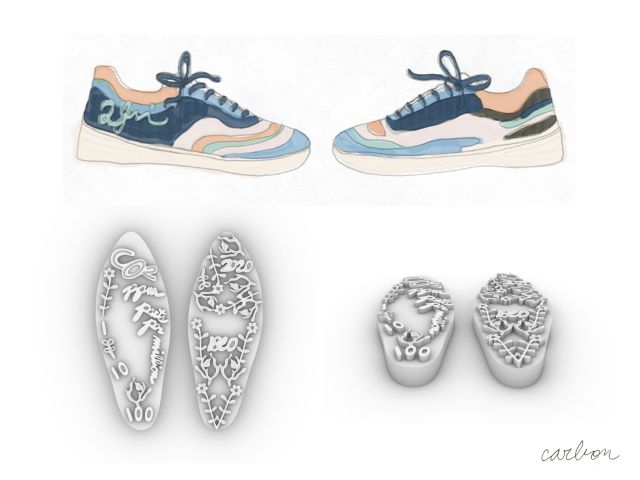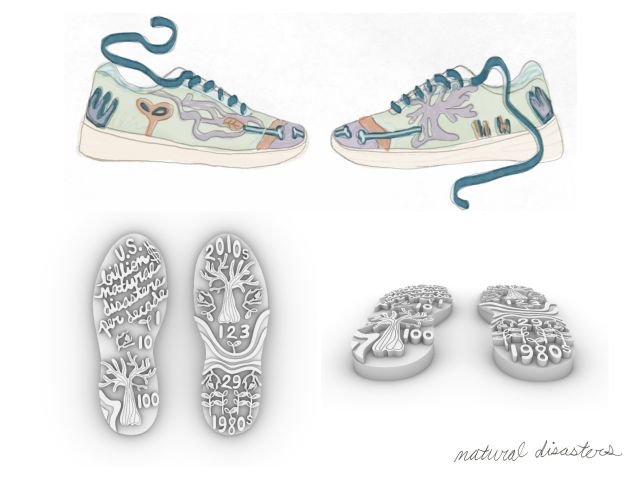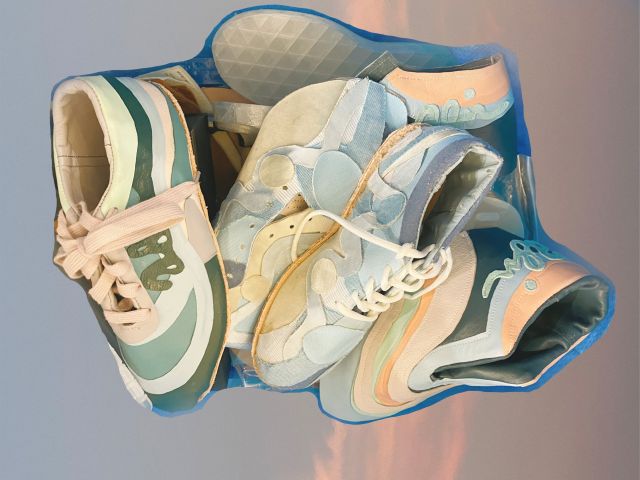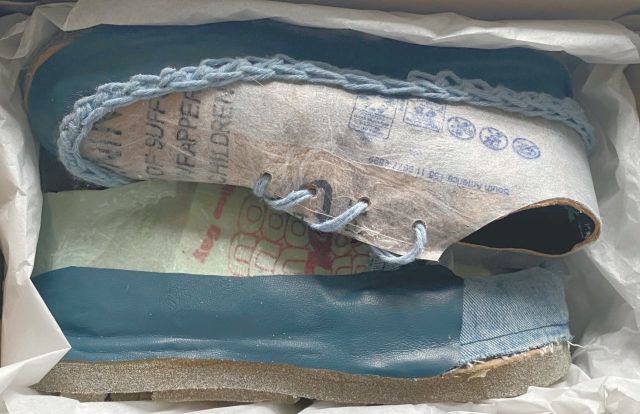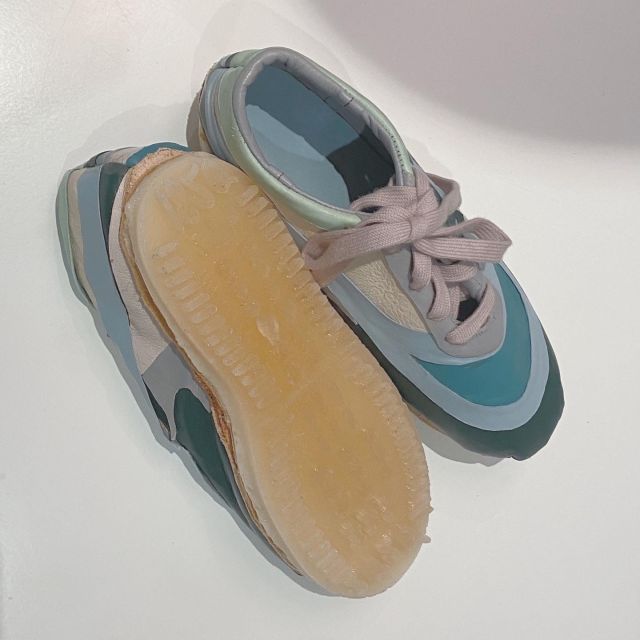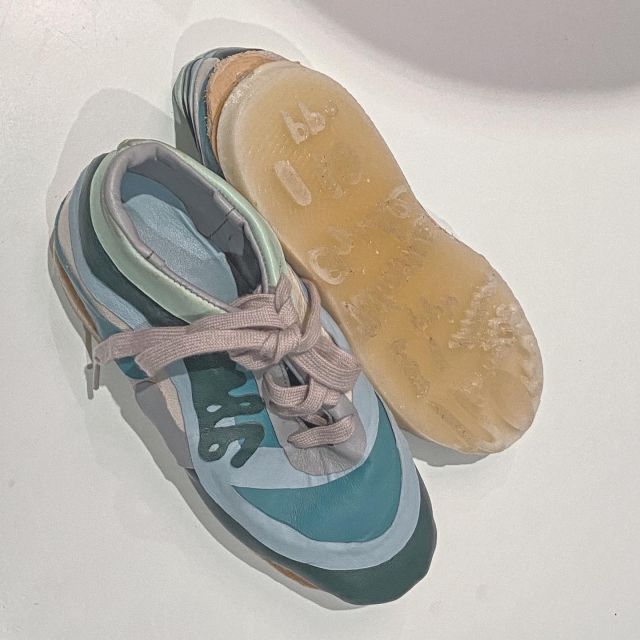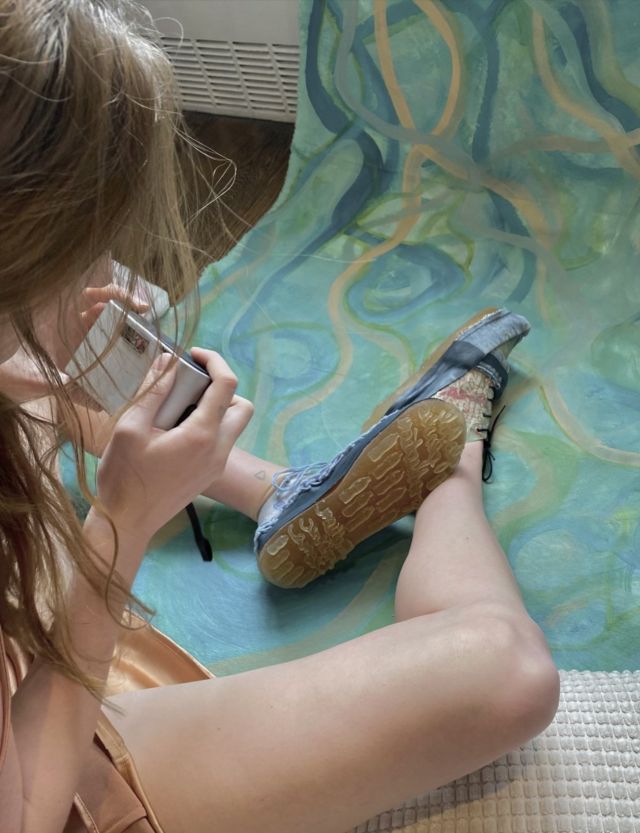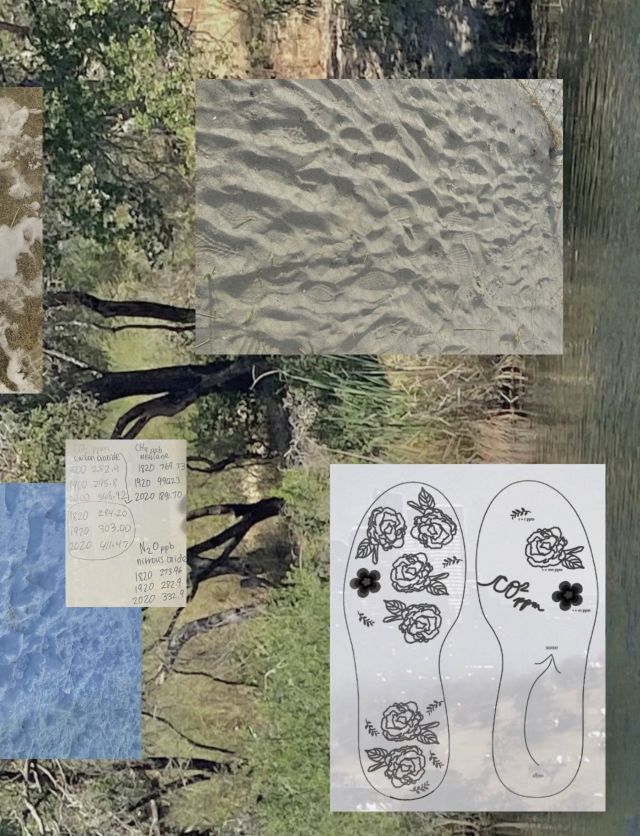 Bio
I grew up in northern California surrounded by nature. My fondest childhood memories were making fairy houses from leaves, moss, and sticks with my friends wherever we were outside. It only makes sense that the materials we wear should be made without extracting oil from inside the earth. Natural fibers and materials above ground should be designers' focus. Inspired by current events and motivated to make positive impacts on this planet, I am devoted to mindfully using resources in different design fields.
A long term professional goal of mine is to be able to simultaneously design sustainable athletic wear, shoes, and display my paintings in galleries. I have worked with various brands as a freelancer and intern. These projects have spanned from graphics, fine arts, fashion, interior, to landscape projects on both the west and east coasts.